Overview
As of 2021 and beyond (hopefully) this method works flawlesly with minimal effort and that's not an exaggeration.
English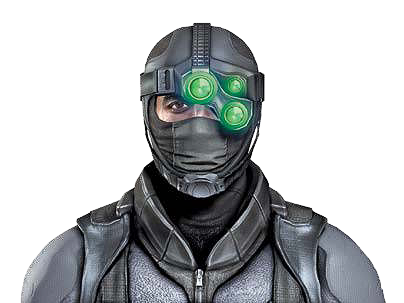 Co-op method without tunngle, port forwarding:
Install Radmin VPN: [link]
Don't be scared of the VPN name, the vpn function won't be used for this method.
After installing open the application and you'll be greeted by this menu.

Click on Join Network and type in Splinter Cell and finally join the network named Splinter Cell Conviction.
And that's about it. Only thing that needs to be known is that you and your co-op partner needs to be in that very same Splinter Cell Conviction network room, after that one of you can create the co-op room and the other should search for the room.
*So how does it work and why's it so easy?
– This application works exactly as Tunngle worked back in the day, with just with less effort and terrible UI.
– Also keep in mind that this application works for EVERY game that supports LAN play. Such as; Arma 3, Borderlands, Chaos theory etc. Just have to search for the game's name in the Join Network area and join the lobby with your friend.
– You can help others by sharing this guide on any forum that asks for how to play LAN.