Overview
dis is a guide aboot tips and tricks on enemies in DISHONOREREREDThis is my first guide so please dont be too mean.
NORMIE WATCH GUARDS
becarefol of these guys they are gonna slice and dice ya with all the can just to kill you
if they cant slice ya then they gonna throw crap at ya
these guys can be killed pretty easily and make a good sword fight but if you want use your pistol to usually one-two shoot these UGLY FAT meanies. its good to use a sleeping dart to and then throw them into a group of rats so they get eaten alive by THE HORRIBLE RATS THAT CARRY PLAGUES AND BAD THINGOS
also these guys can look under objects u are hiding under and BAM U GET FOUND
and becareful when you get surrounded by these FATOS because they can be hard
ALSO THEY CAN BLOCK LIKE YOU SO THEY ARE SMARTER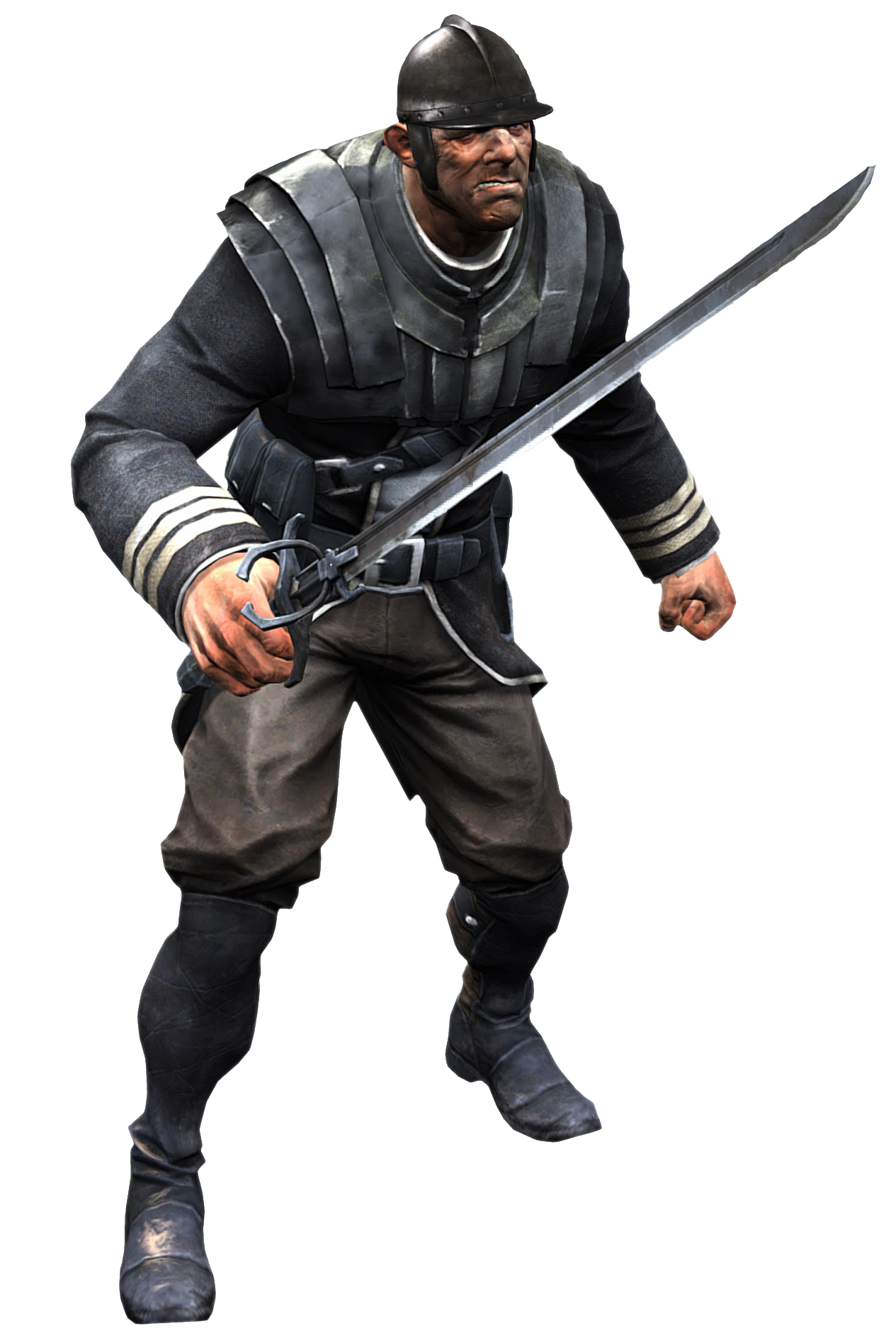 THE DEVILISH OFFICER WATCH GUYS
these guys are rough and tough
they slice dice and block PLUS kick and punch TO STAGGER YOU LIKE THE MEANIES THEY ARE
they also have a gun and quick draw it like clint eastwood AND IT SUCKS BECAUSE THEY ARE ALWAYS ACCURATE
becareful with these guys you should always use a gun against them because u still can shoot and kill
also these guys can be really mean to the normie guards as they wont give a croppo if they shoot another one just to reach u
oh and back stabbing is a good thing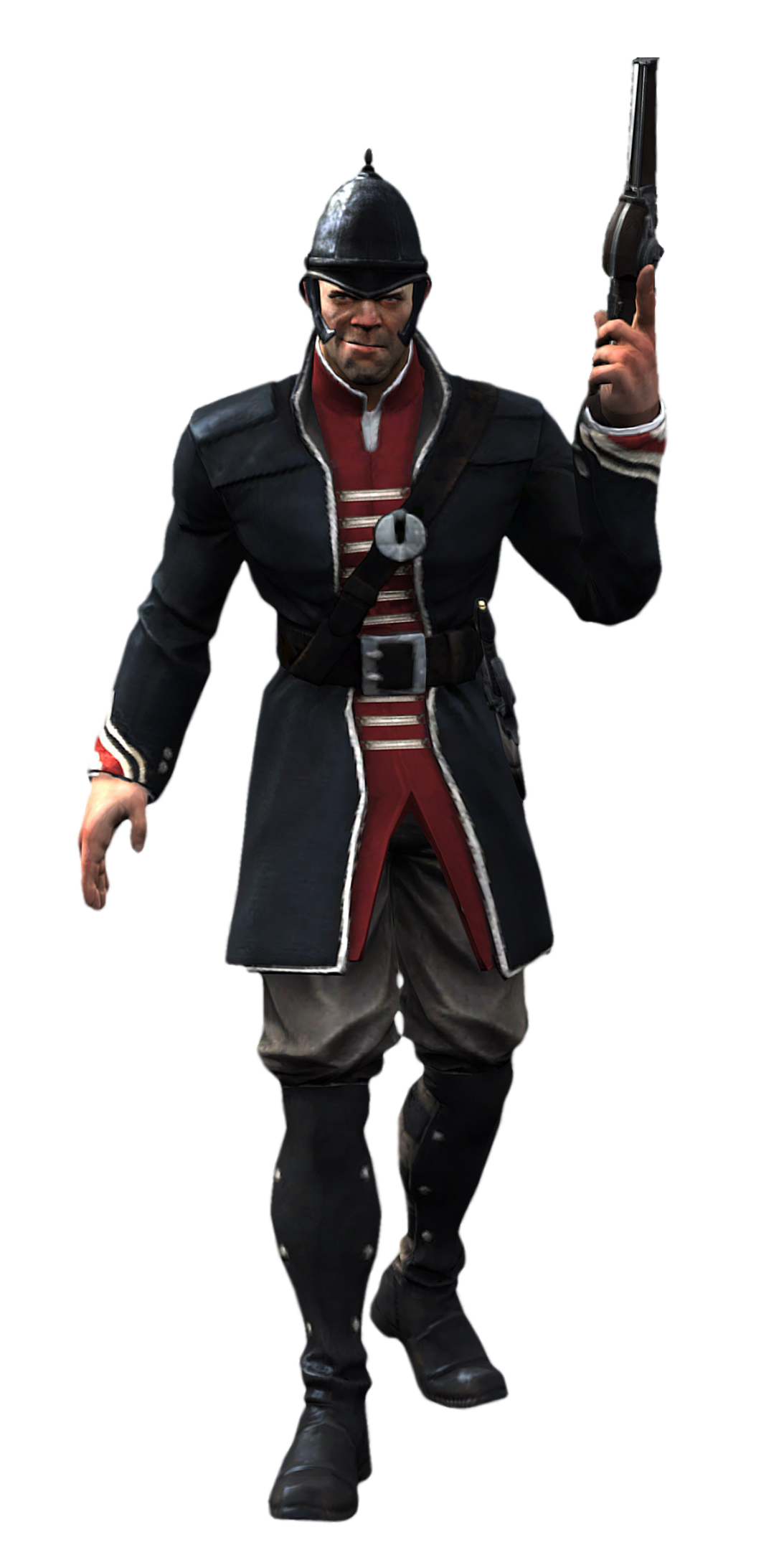 The Incredibly Mean Hounds
these things SUCC they actualy SUCC not only do they KNOCK YA DOWN and BITE YA ARM WHILE YOU PUNCH ITS RETARDED HEAD but they are 2 hit on sword 🙁 but they always will have a weakness
A GOOD WAY TO KILL THESE THINGS IS BY PISTOL OR ARROW BECAUSE THEY BOTH INSTANTLY KILL
also dont bother trying to sneak stab them they have the best scenses in town i mean city i mean EMPIRE
also they are always with watch guys who can WHISTLE AND LITERALLY GET THEM TO COME TO THEM AND EAT YOUR BRAINS
you should always attack the guards that control them first still because it can get hairy if you are being stabbed while killing a dog
oh and also you can control them with ya special skill but its pretty useless because all you do is run and nothing else you cant kill which is sad 🙁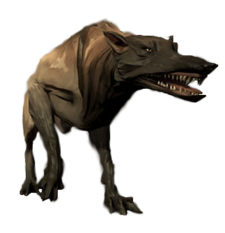 THE OVER SIRE
oh these guys THESE GUYS ARE ANNOYING but fun for sword fights
do they throw grenades? ✓
do they sometimes carry devices that makes you not able to use magic ✓
can they be really annoying when combined with normal watch guards ✓
DO THEY ACT MEAN TO THE POOR NORMIE GUARDS ✓✓✓✓✓✓
im not really a fan of these guys
they are everywhere in the SECOND DAMN MISSION
and it is sad
but i guess like most other guys use the normal weapons to kill em but using the incendiary bolt is fun :>
TALL BOIS
these guys are probably the most annoying guys you come across
NOT ONLY DO THEY HAVE A TON OF HEALTH BUT IF YOU WANNA TRY AND KILL EM QUICKLY BY THE WHALE OIL TANKS ITS HARD BECAUSE THEY MOVE ALOT
the best thing to do is sneak around them from as far as possible because they have the vision range of a eagle eye'd thingo
also they carry giant incendiary bows and are really annoying
also dont bother going under them they can stomp on you
if they are alerted by you they cant sound any alarms they are just gonna SHOOT AND SHOOT so try and hide from cover untill they cant seem to find you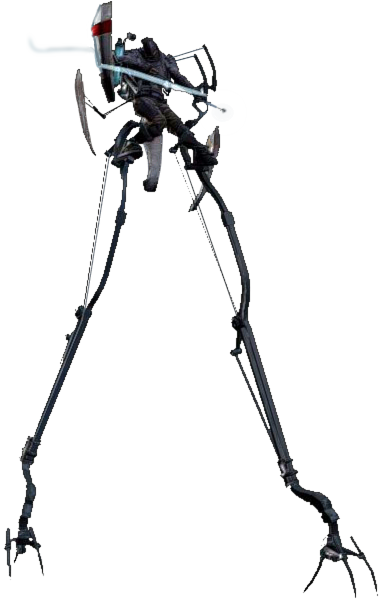 WEEPERS MORE LIKE SCARE YOU
the first time i encounted these guys i thought they were survivors or something untill THEY LITERALLY JUMPED ON MY FACE AND VOMITED FLIES ONTO ME
becareful with these guys they have the senses of a really larged ear'd nose'd and eye'd person
dont turn you back on them because in a few seconds you're gonna be JUMPED SCARED BY THEIR UGLY FACES it happened to me once and i accidently shutdown my laptop soooooo yeahhhh is bad
best to use a gun on these guys but if you think you are good a double sword hit will kill em
also guards will attack em if they see em so i guess thats good
im guessing these guys are like plague zombies or some sort so who knows doe lol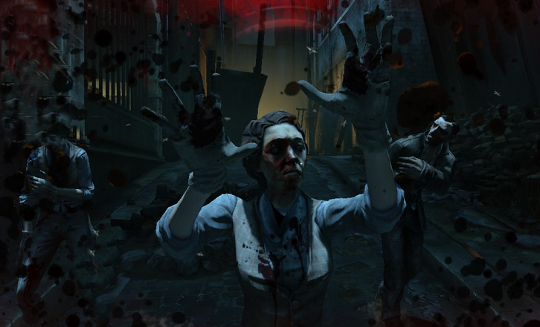 AWWW RATS
never have had a huge problem with these things they helped me actually lolo
FEED THEM FEED THEM
the rats are pretty good time to time a swarm gets to ya but a shot of the pistol or a few swings of the sword can deal with a group quickly
if you are having troubles with em THROW THE CORPSE OF DEAD BRETHEREN AND LET THEM EAT WHILE YOU DO THINGS
also the things dont attack the plague zombies so that is a bad thing 🙁
you probably have to use them at boyles party with the mind control power (POW)
oh and theres a special bone charm that lets white rats be controlled for longer 😀
FOOTAGE OF RAT EATING A KID LOL
those fish things i think they are called hagfish
hagfish arent a problem because MOST OF THE GAME YOU ARENT MENT TO SWIM
also the guards call you hagfish when they cant find you
best off just using that blink spell to get away from em or not going in the water at all
i find these things to be a nothing to me and i use them for guard disposal
never found a way to kill these fishy's so yea

THUGS DIRTY OL THUGS
probably the worst humans you can find that are on HUMAN FOOT so not tool bois
THESE ANNOYING GUYS BREATHE FIRE AND THROW FIRE WHEN THEY CANT BREATHE FIRE AT YOU
they also carry HUGE machetes that hurt alot :<
on mission 2 granny crazy rags requires you to kill a bunch of these guys just to get a rune THEN REQUIRES YOU TO PROBABLY KILL A WHOLE ENTIRE AREA JUST TO GET A RUNE
but its worth it
just use your pistol on these guys or if you're good enough use a sword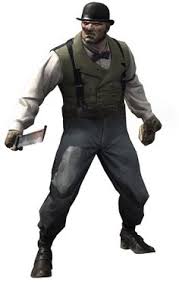 that one mad survivor
im not putting a picture for this guy cause he looks like ALL survivors
you find this guy in a place with a shrine and he kills you on site so yeah but hes easy
what else did you want
THOSE GUYS WHO KILLED THE EMPRESS
these guys are annoying
hmmm teleportation
and a bolt that brings you to them
and more crossbow bolts
AND MORE TELEPORTATION
AND MASTER SWORD SKILLS
AND AHHHHHHHH
these guys are your worst nightmare if you're by yourself which you will be
so i guess pistols X
crossbow X
every ranged thing X
unless they cant see ya SHOOT EM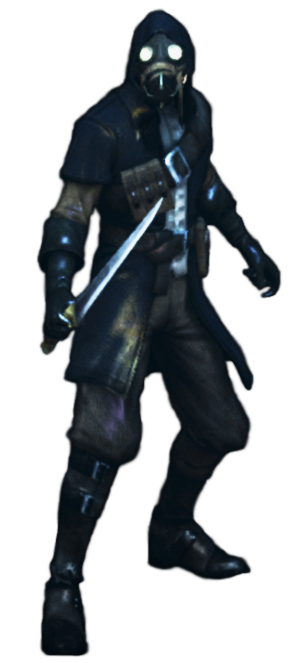 the end
i will be making more guides in future so if u wanna catch up well erm catch up but IF I MISSED ANYTHING TELL ME AND I WILL BE GETTING TO IT STRAIGHT AWAY
PLEASE
DLC CHARACTERRSYAYAYA
Meat Cutereres
These STINKYS SUUUUUUK
GOT BIG RIPPY THINGS ✓
CAN USE THE RIPPY THINGS TO SHOOT OTHER RIPPY TIHNGS AT YOU ✓
KILL THE LESSER WORKERS ✓ ✓ ✓ ✓ ✓ ✓ ✓ ✓
these guys are terrible
sword pretty much are useless unless your a sneakobeako and slice them up from behind or else they just block it, they also have whale oil on their backs which you shoot and it goes boom boom and they die
soooo basically use your gun/bow/sneak skills to kill these bados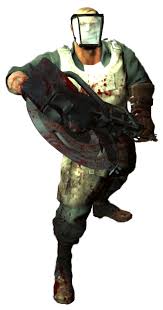 Mad hatters
WHOA THEY GOT TOP HATS
THESE GUYS ARE LIKE THUGS BUT ARE MORE GLAMAROUS
THEY DONT BREATHE FIRE BUT THEY WILL BREATHE YOU IN WITH THAT HAT
DONT LET THEM FOOL YOU AS THEY WILL SLICE AWAY AT YOU ANYWAY.
THEY CAN GROUP YOU UP IN THE MIDDLE OF A FIGHT IN SECONDS SO CAREFUL WHEN FIGHTING THESE STINKOS.
just shoot them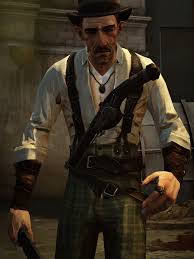 DUNWALL HAS SOLDIERS WHAAA
guess they do and wow do they look nice in red
these guys are like the normie watch guards except they are red and better skilled with a sword
THESE BOIS ARE FOUND OUTSIDE THE TIMISH ESTATE AND WOOOOOOOOOW IS THAT A NICE COLOR OF RED
JUST USE YOUR WRIST BOW AGAINST THEM THEY AINT NOTHIN except for that coat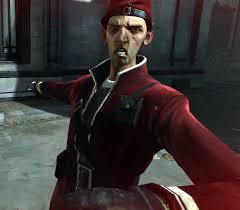 ELECTRICAL EEEELS
OHHHHHH NOOOOOO MORE THUGS but this time they are eels DEAD EELS OOO
another gang of dunwall which IS LIKE HELLA WORSE
THESE GUYS LITERALLY THROW ACID AT YOU LIEK WHAAAAAT.
THEY ARE AS TROUBLESOME AS ALL OVER GANG MEMBERS AND HAVE ACID BY THEIR SIDE AND AAAAAAAAAA
i never want to engage in sword combat with them
just use your guns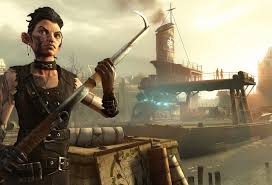 WITCHES AAA
the worst enemy in the game WORSER THAN TALL BOIS
these people give you no chances and stealth around them is recommended all the time
THESE ARE LIKE WEIRD GRASS PEOPLE WHAT THE HELL MAN.
YOU BETTER BECAREFUL CAUSE THEY BLINK TO AND THEY ALSO HAVE WEIRD THORNS AND CAN TELEPORT ALL AROUND YOU.
YOUR BEST BET IS TO USE A SWORD BECAUSE MOST TIMES THEY JUST TELEPORT AWAY FROM PROJECTILES
STAY STEALTHY OR BE DEADY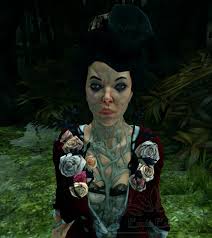 the end (for this guide)
FINALLY IVE FINISHED THIS GUIDE (IM NOT DOING THE OTHER DLC)
now im yet to do one in dishonored 2… when i can be bothered to get it
GIVE ME FEEDBACK
PELASE
OR ILL DIE