Overview
Play with the original audio but foreign language subtitles and menu
Let's do it
1. Right click in your library on Fallout New Vegas and choose Properties. Go to the Language tab and select English from the drop-down menu. Click OK and wait for files to be downloaded.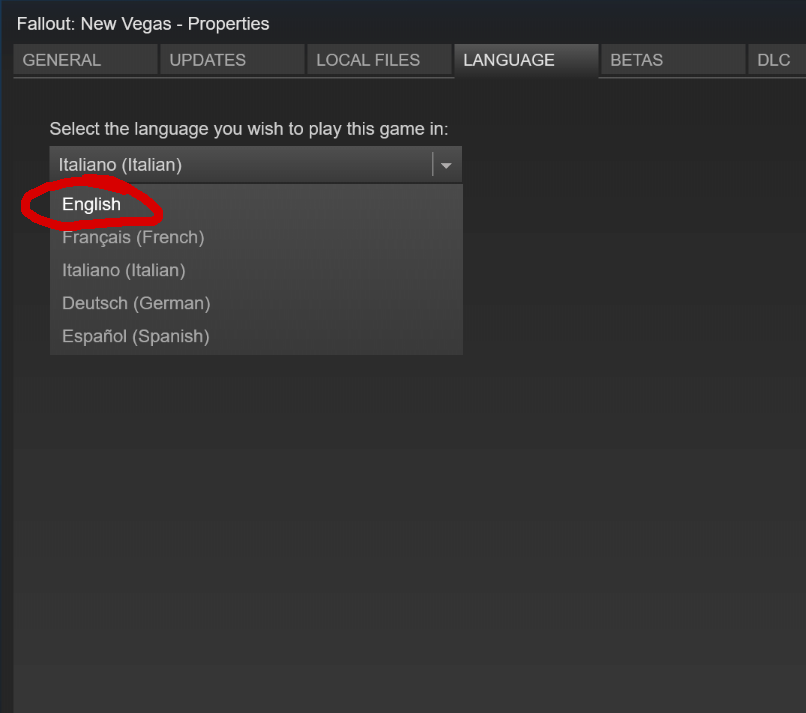 2. Go to your %STEAMPATH%steamappscommonFallout New VegasData and back up Fallout – Voices1.bsa by copying it somewhere else.

3. Re-do step 1 by selecting your foreign language.
4. Once the download is complete restore your backup Fallout – Voices1.bsa copy to the game Data folder.