Overview
So you finished the game and now you're scouring the entire game for relics, documents, GPS caches and whatnot. You're done ogling Lara's amazingTressFX hairand just want to get from point A to B faster. Or maybe you just think she moves about a little slow. Though not entirely game changing, here are a few tips to speed up the process of simply getting around.
Introduction
Fast travel is a nice feature, but it only helps you get from one major location to the next. What happens when you find yourself on foot? This guide contains helpful tips for when you simply want to move around a little faster.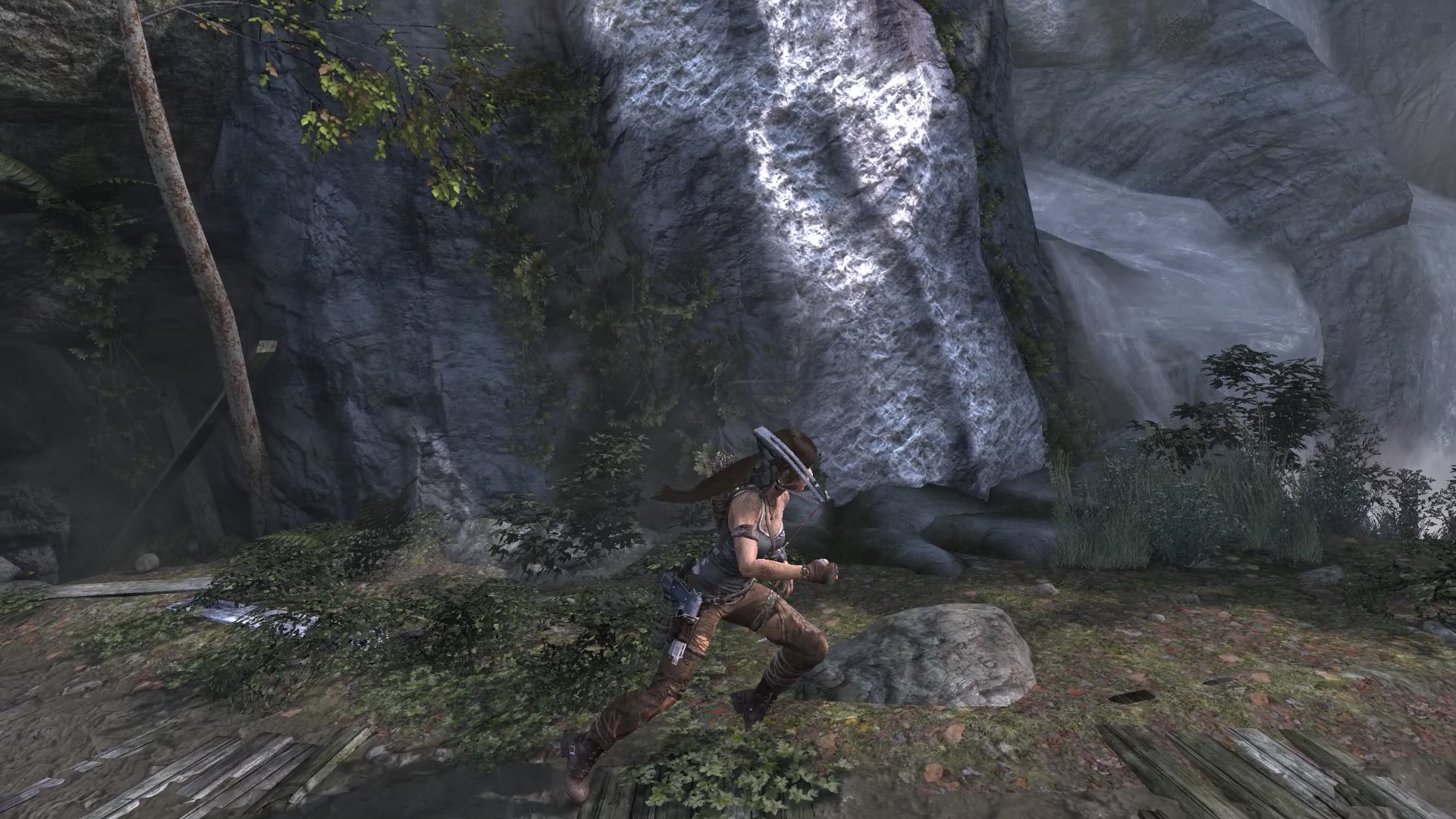 Moving Across a Surface
Lara walks pretty slow. She doesn't even have a sprint. How do you move faster then?
The trick here is really simple. If you have the Climber's Agility skill, then you have the biggest advantage possible. If you don't, then it's still not too bad. In either case, you have a few options in regards to moving around on a surface:
Vanilla walking
Jump, then roll
Scramble, then roll
The fastest option here is to jump, and then perform a roll. However, this requires the Climber's Agility skill in order to perform correctly. However, the skill is not needed in order to activate the same roll if performed after a scramble. That means you can perform the scramble/roll combo as soon as Lara gets the torch in the beginning of the game! Lastly, you can simply walk normally and soak in the environment.
Here is a video showing the three options mentioned:
As shown in the video, the jump/roll combo is much faster than simply walking, while the scramble/roll combo lies in between.
However, these values aren't entirely consistent.
What do I mean by that? Well, while the speed ranking remains constant, the amount that they differ does change, depending on whether you're going uphill or downhill.
Uphill
The following video compares speeds between the three techniques in an uphill situation:
The differences here are quite small compared to a flat surface, but…
Downhill
What about downhill? Observe:
The difference between the jump/roll and scramble/roll combos are much smaller here.
The main point is still the same: Jump/roll combo remains the fastest movement technique, but now, the scramble/roll combo follows close behind. This is because of the much unwanted airtime Lara gets while jumping downhill. Vanilla walking still remains the slowest option.
Climbing
Once you obtain the climbing axe tool, you'll find yourself immediately faced with actually having to climb. If you think Lara's too slow at it, you also have the choice of spending skill points on Climber's Agility, which improves your climb speed, as well as allows you to reduce fall damage. However, that skill might be a little out of your reach in terms of avaliability until later on.
So you want to climb faster, but now you have just a few choices:
Level up
Climb slowly
Use the following tip
What's the tip? It's actually really simple. All you have to do is constantly jump, then reattach yourself to the climbing surface. This simple action, when done in succession, allows Lara to tackle climbing much faster than before.
For comparison, here's a simple video showcasing a normal climb versus the jump/attach action:
Another thing to take into consideration: The "normal" climb was actually with the climber's perk! So if you still insist on climbing normally, that's as fast as you're going to get.
Final
There really isn't anything too special – just a few tips to help speed up anyone that wants to go faster. There are some tips that I haven't really considered worth using, due to inconsistencies and lack of actual practicality, such as leaping across ledges in a similar fashion to climbing.
Another thing to note is that the jump/roll combo can be used to go up any hill where it's normally forbidden. However, I haven't really found any situation where it's actually useful. See video for an example of how it's not useful.
Thanks for reading.