Overview
This will show you how and where to get every boat dock items in Castle Crashers.
Step one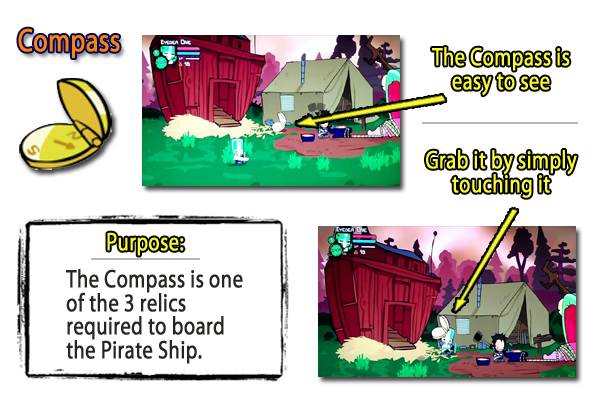 Step one, Go to the blacsmith and the compass should be in between the two buildings.
step two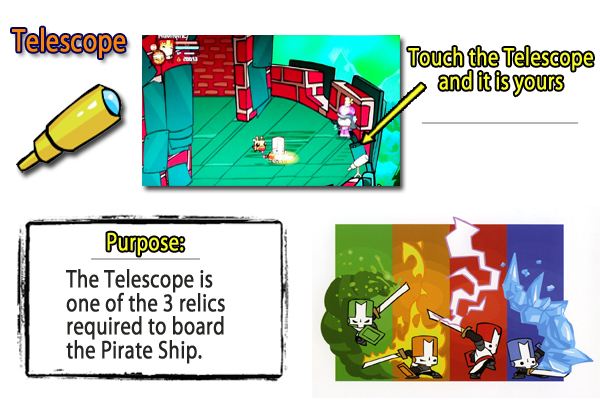 Go to the industrial castle and then defeat the boos and get the telescope there..
Step 3 (last)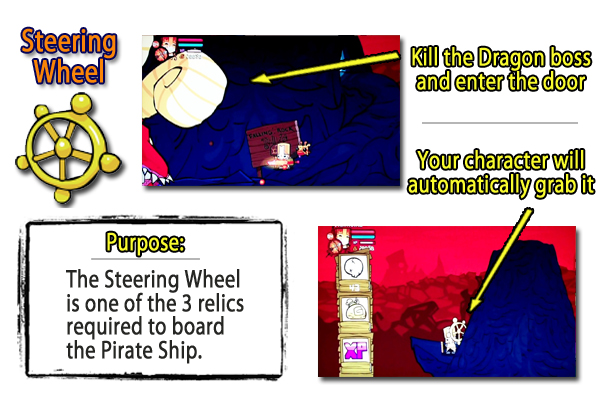 Next go to the volcano and defeat the sock and dragon boss it should be at the end like step 2.