Overview
this will be a guide on the console commands that I personally find to be the most useful during gameplay.so obviously it wll not add every single commands for the game.
[DESCRIPTION OF THE CONSOLE AND HOW TO USE IT]
the console is a simple tool only available on the PC version of almost every game, and it is extremely useful if you get stuck in a wall or you glitched a quest by mistake.
to open up the console you need to use the so called "TILDE KEY" wich is a button on your own keyboard
i am not sure but i think you can change the key from the options, i'll look into it another time.
to exit the console you can press either esc or the tilde key again.
NOTE: when you open the console the game will disable the achievements, to enbale them you only need to exit the game and re enter it.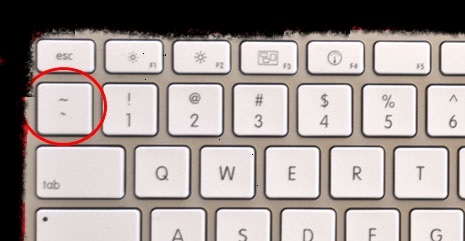 [COMMANDS LIST ABOUT THE PLAYER REPUTATION WITH THE FACTIONS]
NOTE: if the commands don't work reduce the reputation points for example "setreputation ID 0 0"
the id means you will have to find the id for the faction (don't worry they will be listed below)
1) addreputation or setreputation ID 1 100 this codes is used to have positive reputation with a certain faction, to have negative reputation simply change the number and instead of 1 and 100 put 0 0.
FACTIONS ID.
BROTHERHOOD OF STEEL
0011e662
FOLLOWERS OF THE APOCALYPSE
00124ad1
WHITE GLOVE SOCIETY
00116f16
TOWNS ID.
[INVENTORY AND ITEM COMMANDS]
1) player.additem ID AMOUNT this will give a certain amount of an item. of course you'll need the id code that i will list below.
2) player.setweaponhealthperc this will set the currently equipped weapons health.
ex: player.setweaponhealthperc 100 it will repair the currently equipped item at full condition.
3) unlock this unlocks: doors, safes, terminal or any other locked item.
ID CODES.
1) ammunition. [link]
2) armor and clothing. [link]
3) caravan cards. [link]
4) consumables. [link]
5) keys. [link]
6) holodisks. [link]
7) skill books. [link]
8) skill magazines. [link]
9) snow globes. [link]
10) weapons. [link]
11) weapons mods. [link]
12) other items. [link]
[CHARACTER MANIPULATION]
1) showracemenu allows to re-edit your own character.
2) showbarmenu allows to to edit your haircut.
3) shownamemenu allows you to change your name.
4) sexchange this is selfexplanatory.
5) showtraitmenu with this you can re-pick your traits.
6) player.setlevel this allows you to set your level.
7) player.setav this will allow you to change the level of a specific skill like barter.
EX: player.setav barter 100 (this will set the level of barter to 100)
[NPC MANIPULATION]
NOTE: sometimes to make these commands work you'll have to directly point the crosshair to an NPC.
1) resurrect this revives dead npcs.
2) kill this kill the targeted NPC.
3) tdetect this causes the player to always be hidden.
4) player.placeatme ID this can be used to spawn NPCs, creatures or even objects near you.
5) tcai this causes the NPC to stop fighting.
[DEBUGGING MANIPULATION]
1) tcl this is a no clipping mode.
2) tmm 1 this will show every map marker.
3) tgm this is a god mode infinite health and infinite ammo.
[DONATIONS]
This is an unimportant section of the guide. so keep reading if you are truly intrested.
I will make this simple, i recently created a patreon page [link] so you want to donate a few euro to me to help me buy more pc parts and the like, it would be kind.
This will help me improve and create better guides obviously.