Overview
This Guide will teach you the start to the ends on becoming a pro surival person.
Outfitting Your Character.
First and forest most Outfitting the character.
Intro:
Most players will rush for guns or just rush in general this is a bad idea as it ends like so.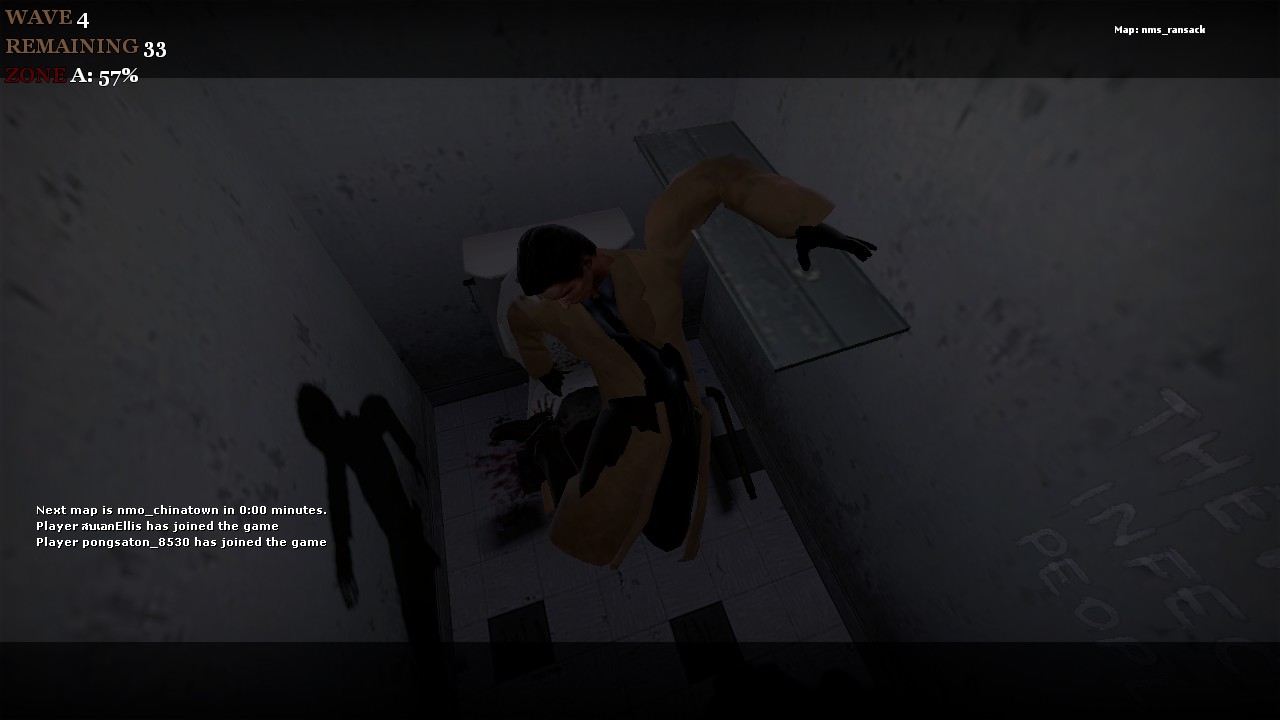 Melees:
so take you time decided on you weapons you want to use and what you want to use them for. The most easy weapons to use are one handed melee weapons as it takes less stamina and can maintain long battles with the undead (suggestion use machates and axes for best combat) while one hand weapons do less damage it can be used longer and in sticky places it will come on top if used right. You could also use the two handed weapons if you desire to do so but be carefull on the stamina loss as sledgehammers takes 2-3 power attacks to be drain.
Weapons:
Most of the weapons are usefull if used right there no bad weapons even the .223 is good when dealing with zombies. just relax and aim you shots staight to their heads and pull the trigger nice and slowly I repeat NICE AND SLOWLY. this will insure the bullet lands in the head then spary and pray 1 or 3 hit the target. The head is the weakest point of the zombii.
Power Attacks:
Attacking zombies by just left click are causing light attacks with does damage but if you hold for the extra 1-3 seconds longer the attack stance will change into a power attack which does more damage to the zombies at the lost of more stamina.
Running Away:
The consent of running away is great instead of standing there fighting hordes of undead zombies just walk around them *unless you are in surival* like for real just walk around them there are Walkers for a reason you can out walk them. The only zombies who will have problems are runners (gasp), children (knock around) and flaming zombions (gasp and does more damage).
Bindings
How To Binds:
Go to options and enable adavance dev console.
bind key *key to use* "command"
commands to use
Bind KP_UPARROW "say example Text"
Bind more one command use ;
Bind KP_UPARROW "say I cant deal with this;kill"
Achivements
TODO:
Objective Offical Codes
Broadway:
9247
1854
6532
Cabin:
9247
Lakeside:
2105
0592
7175
3647
Toxeth:
1800
Junction:
3001
6194
5910
2849
Brooklyn:
4720
5487
5910
3001
0236
7791
3961
2849
6679
Zephyr:
Door One;
7175
2105
2606
2710
9247
Door Two;
1901
2710
2606
FEMA:
7791
3961
2105
4720
Unofficial Objective Codes
Dead Labs:
9247
2105
Sweden:
-Safe
7175
-Basement door
9541
7592
4732
9105
Frostbite:
-Medbay
1917
1789
-fence door *for Exit gamearea*
5342
8933
5542
Keystone:
1201
1101
2012
1001
Canal:
0236
3961
3001
4720
6679
7836
5487
5910
2283
6194
2849
7791
Survival Codes
Northway:
7175
0592
5971
2105
3647
Night of the Living Dead / NOTLD: *note the year of the movie came out Oringal*
1968
Ransack: *note just use pc*
4720
2849
3001
0236
5487
7791
6679
Camp Blood:
2105
0592
3647
5971
7175
Midwest:
Unsure never played on this map if any please informed me. CHEERS.
Unofficial Survival Codes
Gun Store:
7175
Cabin in the Woods:
2105
Whitehouse:
1337
Factory:
5574
Time Square:
5574
Hershel's Farm:
0101
House of Forrester:
5971
0592
3647
Dead Chapel:
9247
Prison:
9247
Subway:
2105