Overview
The alien blaster is one of the most powerful weapons in the game because a Critical Hit is guaranteed. This weapon will often be able to take down any foe with a single shot to the head. Enemies killed by a critical hit from this weapon are disintegrated into ash, identical to a laser with the exception that the disintegration effect is colored blue instead of red.As with the alien blaster, the ammunition used by the pistol is also unique, meaning the 140-250 alien power cells found on the alien captain cannot be found anywhere else, limiting the use of the alien blaster.——————-Le Pistolet Alien est la meilleure arme sur le jeu car elle hit un coup critique a chaque fois, cette arme tue normalement avec un tir dans la tête, suite a ce coup critique l'ennemi se desintègre un peu comme avec les armes à laser et à plasma, seule la couleur change elle ets bleu et non rouge/verteMais attention les munitions sont limités car elle ne sont pas trouvable dans le mojave
Where is the weapon/ Ou ce situe l'arme ?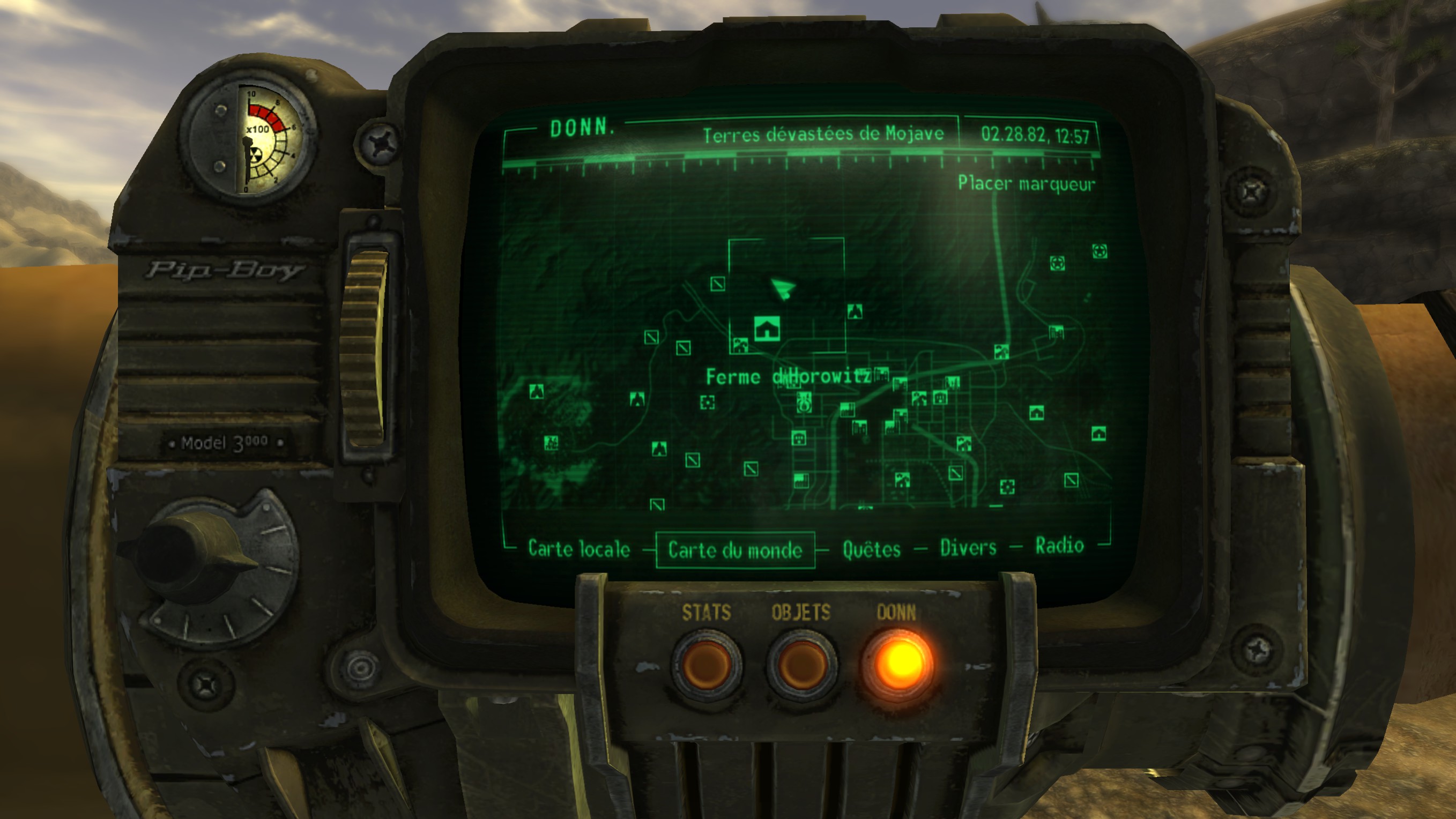 The alien blaster is found just north of Horowitz Farmstead, but is only available to characters that have the Wild Wasteland trait. If the Wild Wasteland trait is not chosen, the YCS/186 Gauss rifle will replace the alien blaster.
——————————–
Le blaster alien se trouve juste au nord de la ferme Horowitz , mais est disponible uniquement pour les personnages qui ont le trait Wasteland sauvage. Si le trait n'a pas été choisi, le Fusil Gauss JEC / 186 remplacera le blaster alien.
Take the Gun/ Chopez cette arme x)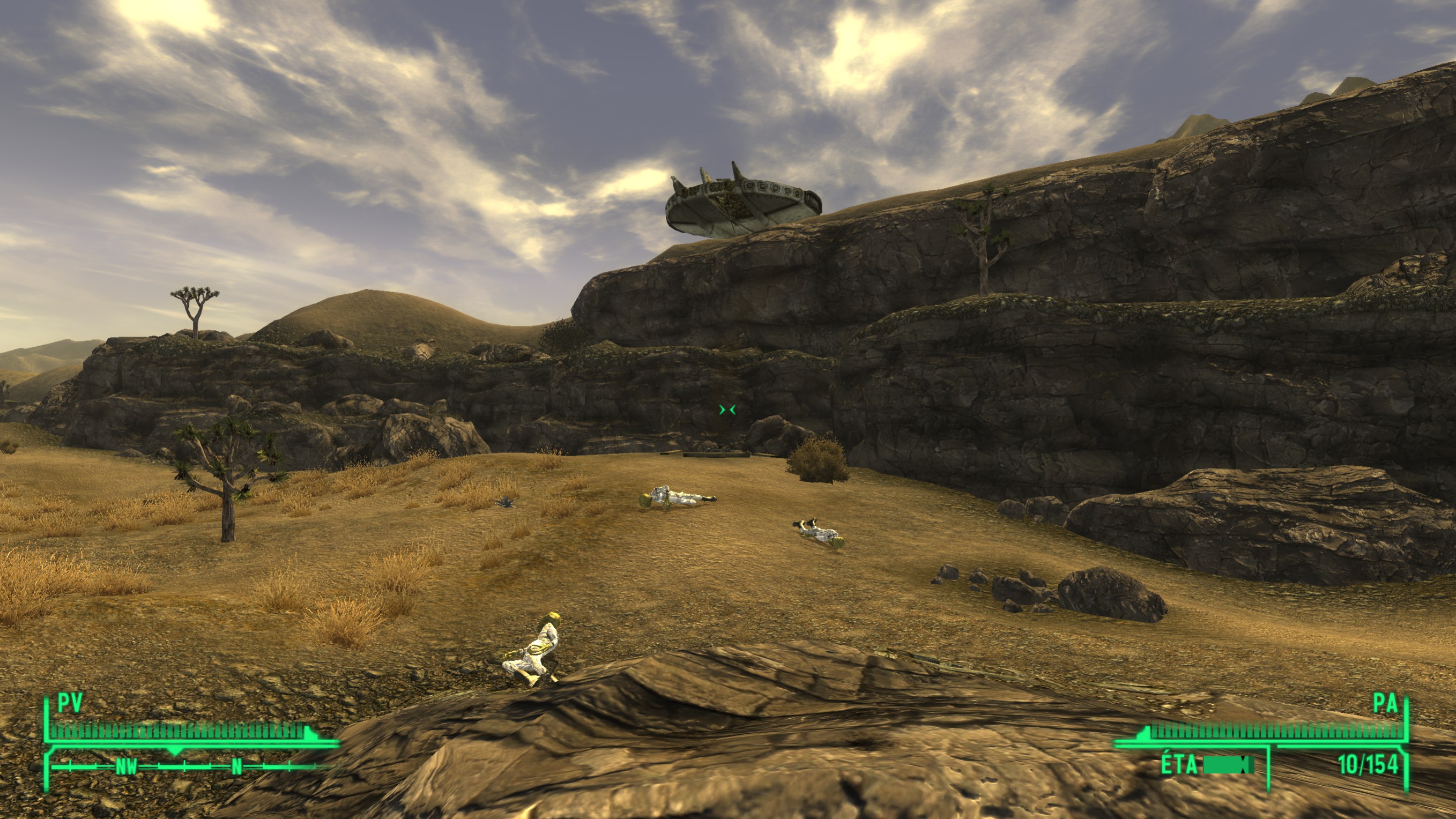 The captain have the gun, you need of kill him
——————————–
C'est le capitaine qui a l'arme, vous serez obligé de le tuer malheusement lui et son équipage
The gun & ammo / L'arme & les Munitions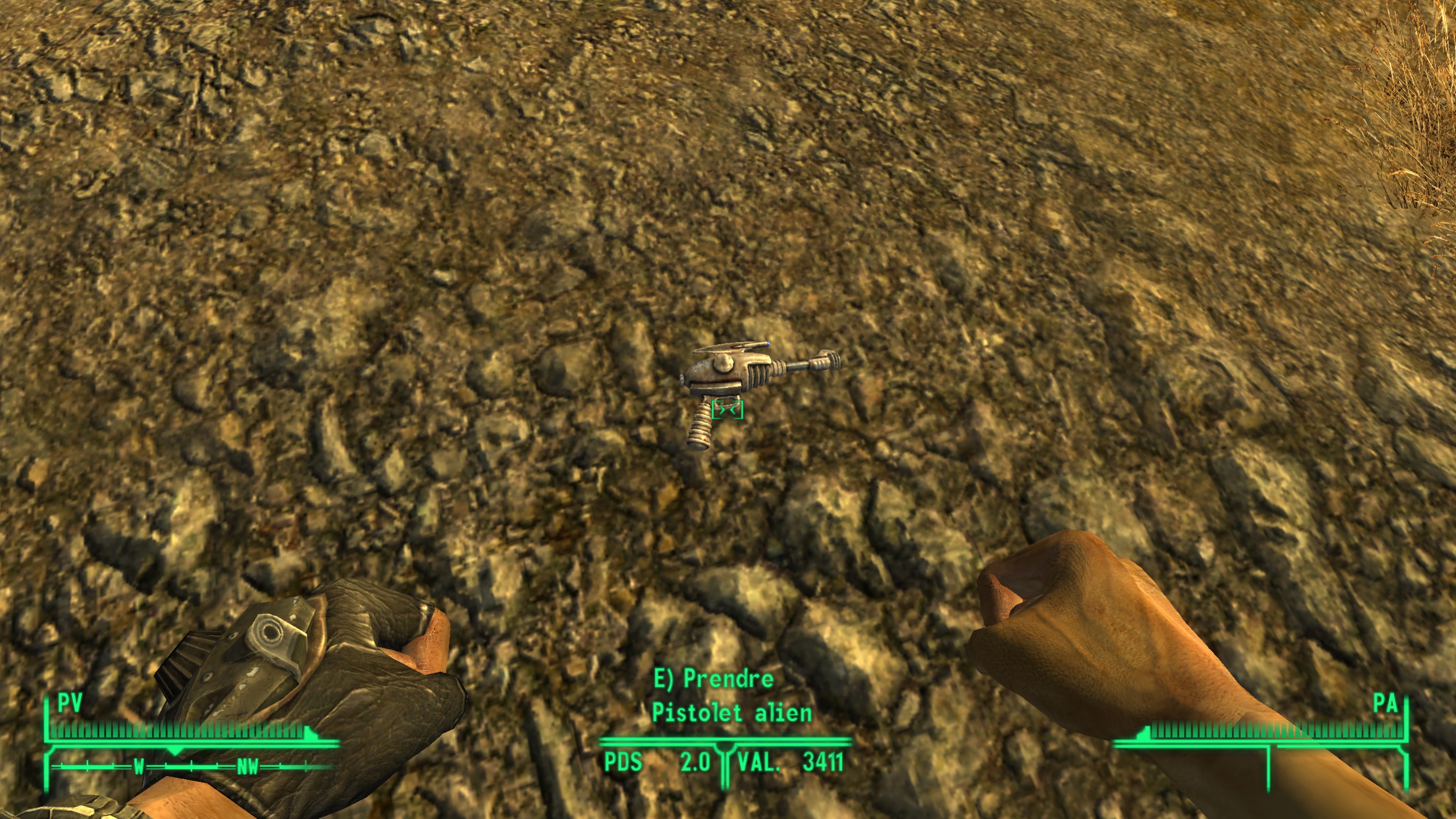 The 140-250 alien power cells found on the alien captain cannot be found anywhere else, limiting the use of the alien blaster
—————————-
Les munitions ne pourront pas être trouvée ailleurs, économisez bien vos munitions …