Overview
Followed others example and made the list available here, to make it easier to see, but added the fact that it's alphabetically ordered, so it's even easier to follow to get a perfect poem for the girls.
Explanation
In this list you can see the same list of words for each girl that you can find by looking at the files in the metaverse technologies desktop from the game. So this way it's easier for you to look up the words to get perfect poems for the dokis. Another thing I did was ordering them alphabetically, so it's even easier. The meaning of the numbers is explained in each section, but every doki has a different list of words, so don't complicate yourself with the numbers, just pick the ones under each girl's section and you'll be fine.


I do have to apologize, though, because of the character limit for creating guides, there was no way of making the lists into tables in each section (they're 88, 64 and 81 words, steam won't give enough space to put the words and the BBcode for the table). So if you guys want to see it as a spreadsheet with the points and all more organized, here's the link[drive.google.com].
Sayori's Words
For character limit and too many words, this list is just ordered like this: Word – Sayori Points – Natsuki Points – Yuri Points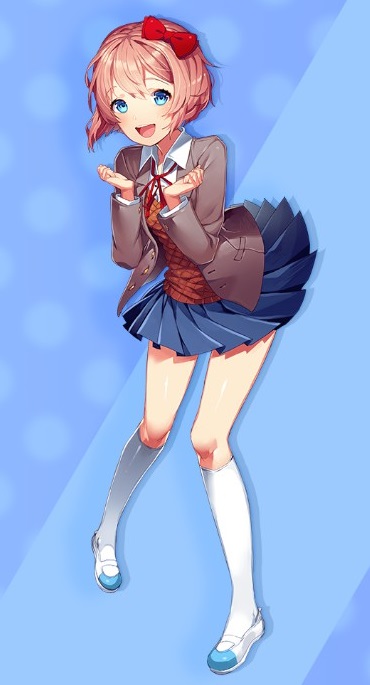 Adventure 3 2 1
Alone 3 1 2
Amazing 3 2 1
Awesome 3 2 1
Beauty 3 2 1
Bed 3 2 1
Bliss 3 2 1
Broken 3 1 2
Calm 3 1 2
Charm 3 2 1
Cheer 3 2 1
Childhood 3 2 1
Clumsy 3 2 1
Color 3 2 1
Comfort 3 2 1
Cry 3 1 2
Dance 3 2 1
Dark 3 1 2
Daydream 3 1 2
Dazzle 3 2 1
Death 3 1 2
Defeat 3 1 2
Depression 3 1 2
Embrace 3 1 2
Empty 3 1 2
Excitement 3 2 1
Extraordinary 3 2 1
Family 3 2 1
Fear 3 1 2
Feather 3 2 1
Fireflies 3 2 1
Fireworks 3 2 1
Flower 3 2 1
Flying 3 2 1
Forgive 3 1 2
Friends 3 2 1
Fun 3 2 1
Grief 3 1 2
Happiness 3 2 1
Heart 3 2 1
Holiday 3 2 1
Hope 3 1 2
Hopeless 3 1 2
Hurt 3 1 2
Joy 3 1 2
Laugh 3 2 1
Lazy 3 2 1
Loud 3 2 1
Love 3 2 1
Lucky 3 2 1
Marriage 3 2 1
Memories 3 2 1
Misery 3 1 2
Misfortune 3 1 2
Music 3 2 1
Nature 3 2 1
Ocean 3 2 1
Pain 3 1 2
Party 3 2 1
Passion 3 2 1
Peaceful 3 1 2
Play 3 2 1
Prayer 3 1 2
Precious 3 2 1
Promise 3 2 1
Rainbow 3 2 1
Raincloud 3 2 1
Romance 3 2 1
Rose 3 1 2
Sadness 3 2 1
Scars 3 1 2
Shame 3 1 2
Silly 3 2 1
Sing 3 2 1
Smile 3 2 1
Sparkle 3 2 1
Special 3 2 1
Sunny 3 2 1
Sunset 3 2 1
Sweet 3 2 1
Tears 3 1 2
Together 3 2 1
Tragedy 3 1 2
Treasure 3 2 1
Unrequited 3 1 2
Vacation 3 2 1
Warm 3 2 1
Wonderful 3 2 1
Natsuki's Words
For character limit and too many words, this list is just ordered like this: Word – Sayori Points – Natsuki Points – Yuri Points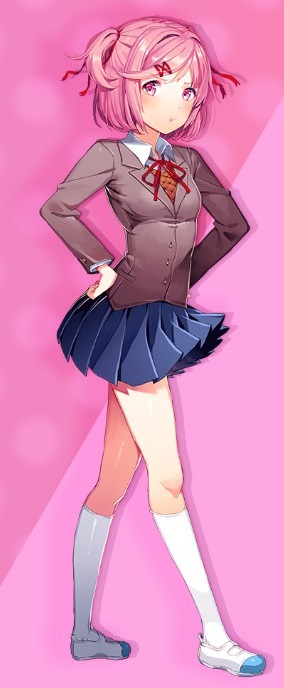 Anger 2 3 1
Anime 2 3 1
Blanket 1 3 2
Boop 2 3 1
Bouncy 2 3 1
Bubbles 2 3 1
Bunny 2 3 1
Candy 2 3 1
Cheeks 2 3 1
Chocolate 2 3 1
Clouds 2 3 1
Cute 2 3 1
Doki-Doki 2 3 1
Email 2 3 1
Fantasy 1 3 2
Fluffy 2 3 1
Games 2 3 1
Giggle 2 3 1
Hair 2 3 1
Headphones 2 3 1
Heartbeat 1 3 2
Hop 2 3 1
Jump 2 3 1
Jumpy 2 3 1
Kawaii 2 3 1
Kiss 1 3 2
Kitty 2 3 1
Lipstick 1 3 2
Lollipop 2 3 1
Marshmallow 2 3 1
Melody 2 3 1
Milk 2 3 1
Mouse 1 3 2
Nibble 2 3 1
Nightgown 1 3 2
Papa 2 3 1
Parfait 2 3 1
Peace 2 3 1
Pink 2 3 1
Playground 2 3 1
Poof 2 3 1
Pout 2 3 1
Pure 1 3 2
Putty 2 3 1
Ribbon 2 3 1
Shiny 2 3 1
Shopping 2 3 1
Skipping 2 3 1
Skirt 2 3 1
Socks 2 3 1
Spinning 2 3 1
Sticky 2 3 1
Strawberry 2 3 1
Sugar 2 3 1
Summer 2 3 1
Swimsuit 2 3 1
Twirl 2 3 1
Valentine 2 3 1
Vanilla 2 3 1
Waterfall 1 3 2
Whisper 2 3 1
Whistle 2 3 1
Yuri's Words
For character limit and too many words, this list is just ordered like this: Word – Sayori Points – Natsuki Points – Yuri Points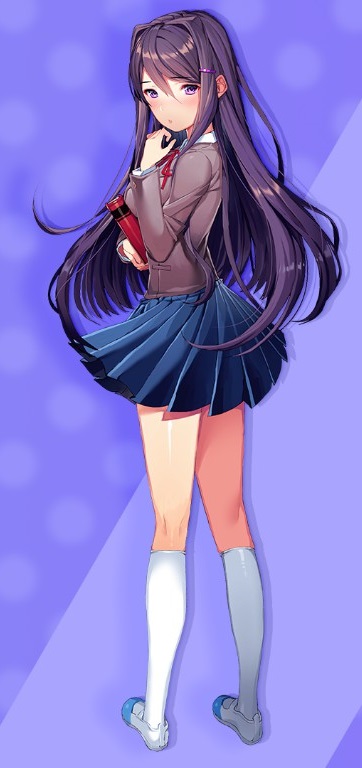 9:15 1 3 0
Afterimage 1 1 3
Agonizing 2 1 3
Ambient 2 1 3
Analysis 1 1 3
Anxiety 2 1 3
Atone 2 1 3
Aura 2 1 3
Breathe 1 2 3
Cage 1 2 3
Captive 2 1 3
Climax 1 2 3
Contamination 1 1 3
Covet 1 1 3
Crimson 1 1 3
Desire 1 2 3
Despise 2 1 3
Destiny 2 1 3
Determination 1 1 3
Disarray 1 1 3
Disaster 2 1 3
Disoriented 1 1 3
Disown 1 1 3
Dream 2 2 3
Effulgent 1 1 3
Electricity 1 2 3
Entropy 1 1 3
Essence 2 1 3
Eternity 2 1 3
Existence 2 1 3
Explode 1 2 3
Extreme 1 1 3
Fester 2 1 3
Fickle 1 1 3
Flee 2 1 3
Frightening 2 1 3
Graveyard 2 1 3
Heavensent 2 1 3
Horror 2 1 3
Imagination 2 1 3
Incapable 2 1 3
Incongruent 1 1 3
Infallible 1 1 3
Inferno 2 1 3
Infinite 2 1 3
Insight 2 1 3
Intellectual 1 1 3
Journey 2 1 3
Judgement 1 1 3
Landscape 2 1 3
Lust 1 2 3
Massacre 2 1 3
Meager 1 1 3
Melancholy 2 1 3
Pholosophy 1 1 3
Pleasure 1 2 3
Portrait 2 1 3
Question 1 2 3
Raindrops 2 1 3
Secretive 2 1 3
Sensation 1 2 3
Starscape 2 1 3
Suicide 2 1 3
Tenacious 1 1 3
Time 2 1 3
Uncanny 2 1 3
Uncontrolable 2 1 3
Unending 2 1 3
Universe 2 1 3
Unrestrained 1 1 3
Unstable 1 1 3
Variance 1 1 3
Vertigo 1 1 3
Vibrant 1 2 3
Vitality 1 1 3
Vivacious 1 1 3
Vivid 2 1 3
Whirlwind 1 1 3
Wrath 2 1 3