Overview
DO YOU WANT TO STEAL SO MUCH MONEY FROM THE CASINOS THAT IT'LL MAKE OCEAN'S ELEVEN JEALOUS? READ THIS GUIDE
Prerequisites
My reccomendation is to have a Luck skill of at least 9.
My SPECIAL skill when I create the game will be:
When you're level 2, use Intense Training to bring your Luck to 8, then 9 when you reach level 4.
NOW YOU WILL WANT AT LEAST 200 CAPS
Seeing as how you look like an honest New Vegas player and went through the Strip's front gate with a minimum of 2,000 caps and did not enter the Strip by either
Killing the Securitrons at main gate
Use fake passport
use console commands
Using monorail line from Camp McCarran
Then you probably should have enough caps to enter.
Time to gamble; Blackjack Basics
The first Casino to go to is the Tops Casino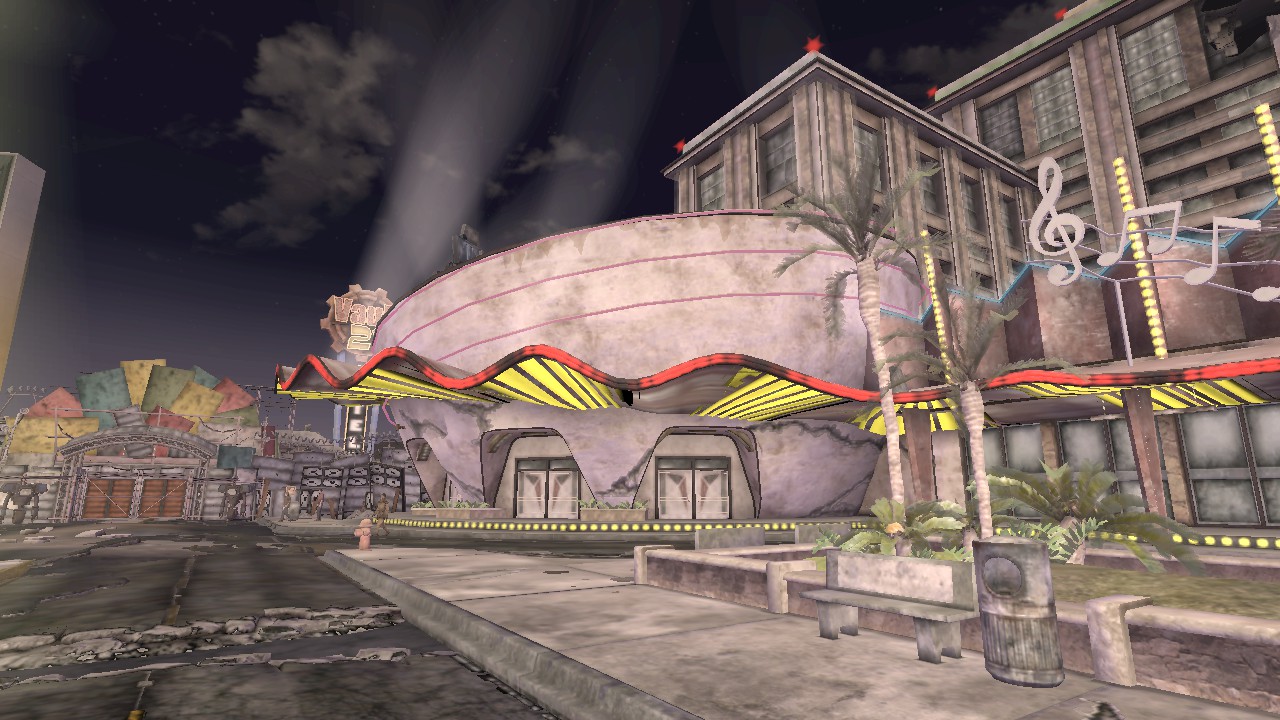 Next, you'll want to head upstairs and talk to the cashier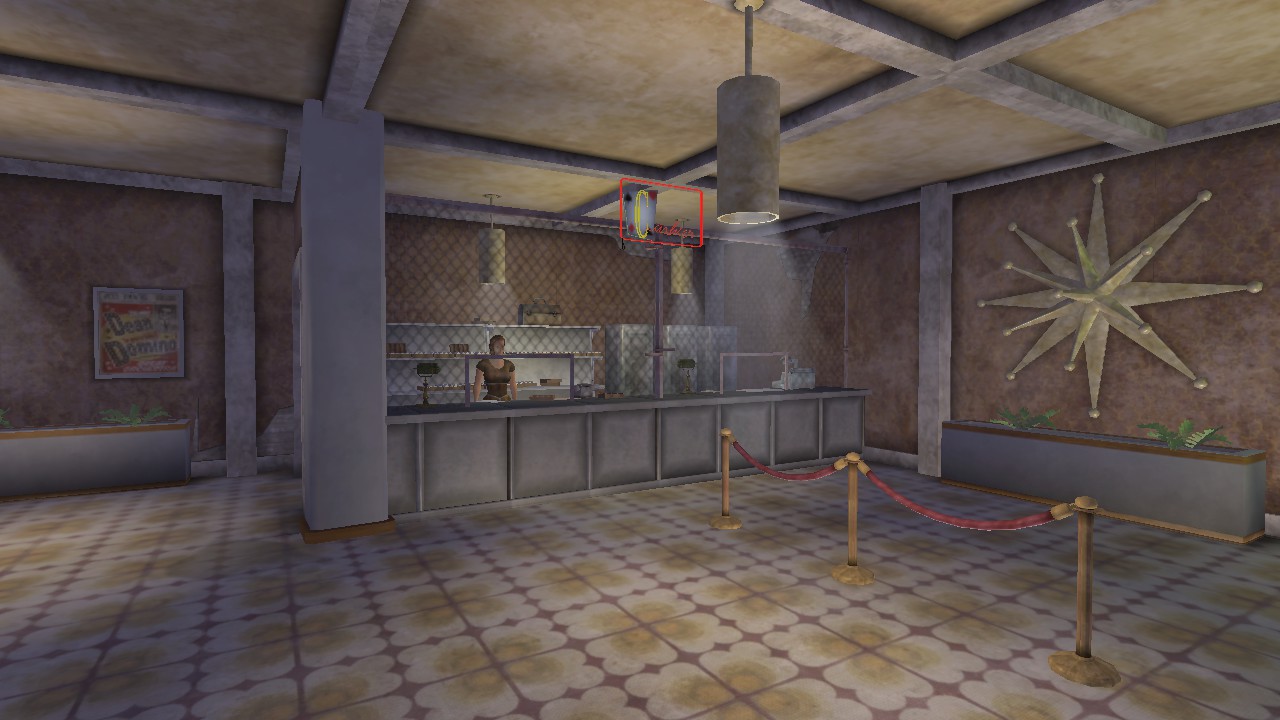 What you want to do is tell her you want to exchange 100 caps for 100 chips
Select this option twice. There is no need for 1000 chips or 500 chips. 200 is the maximum bet anyway.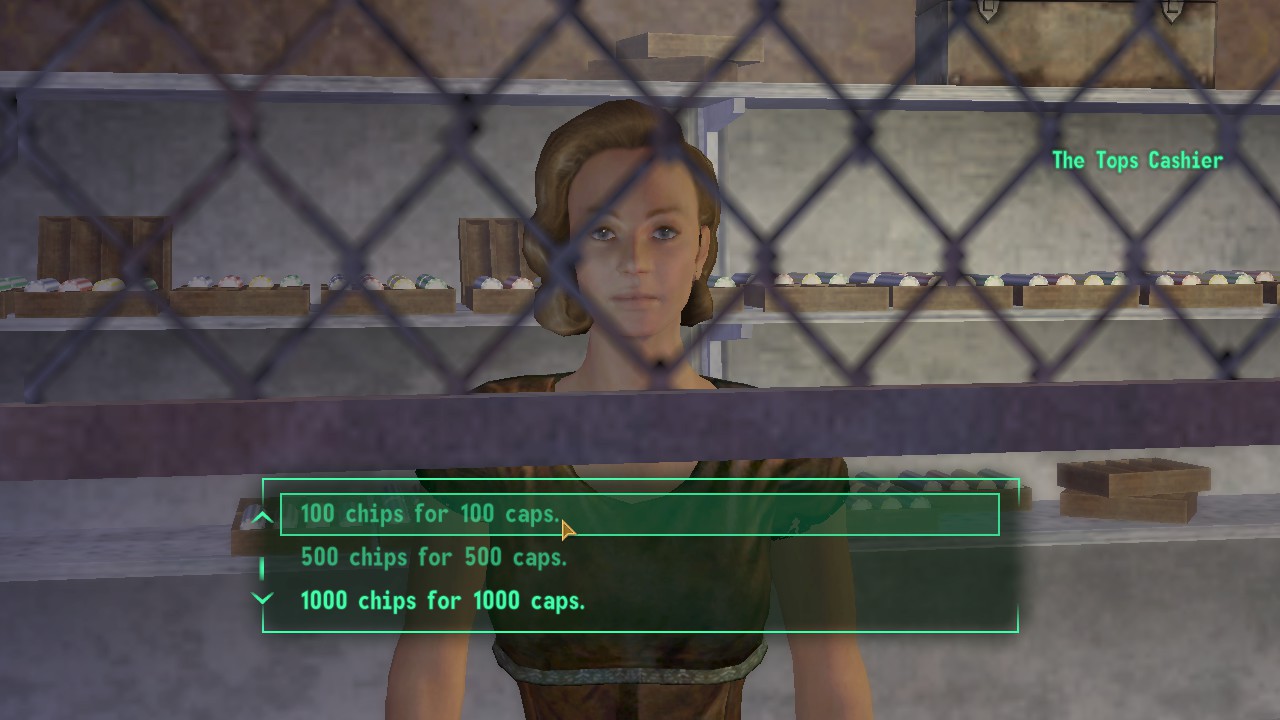 The easiest way to steal Benny's retirement funds is to play the game "Blackjack"
Go downstairs and turn left then head towards the blackjack table.
Something tells me you don't know how to play Blackjack. It's very simple.
But first SAVE THE DAMN GAME
Alright now. The goal of Blackjack is to be closer to your opponent to a score of 21. If you go over 21, you lose the hand.
In Fallout: New Vegas, however, you characters Luck is 9 and will win almost every round.
That is if you know what to do and before you read this guide, you did not know what to do, well now you WILL know. This will also help if you actually do go to a casino for real. You see? I'm also teaching you life lessons.
Blackjack Points Table
Cards 2-9
Value of card is based on number(e.g. 2 of spades worth 2 points )
How to Win Blackjack
So after you bet max lets say you're hand is at 21 points already, if your opponent does not have 21, you will win 300 chips.
If your score is 15 or any score below 18, you can Double Down on.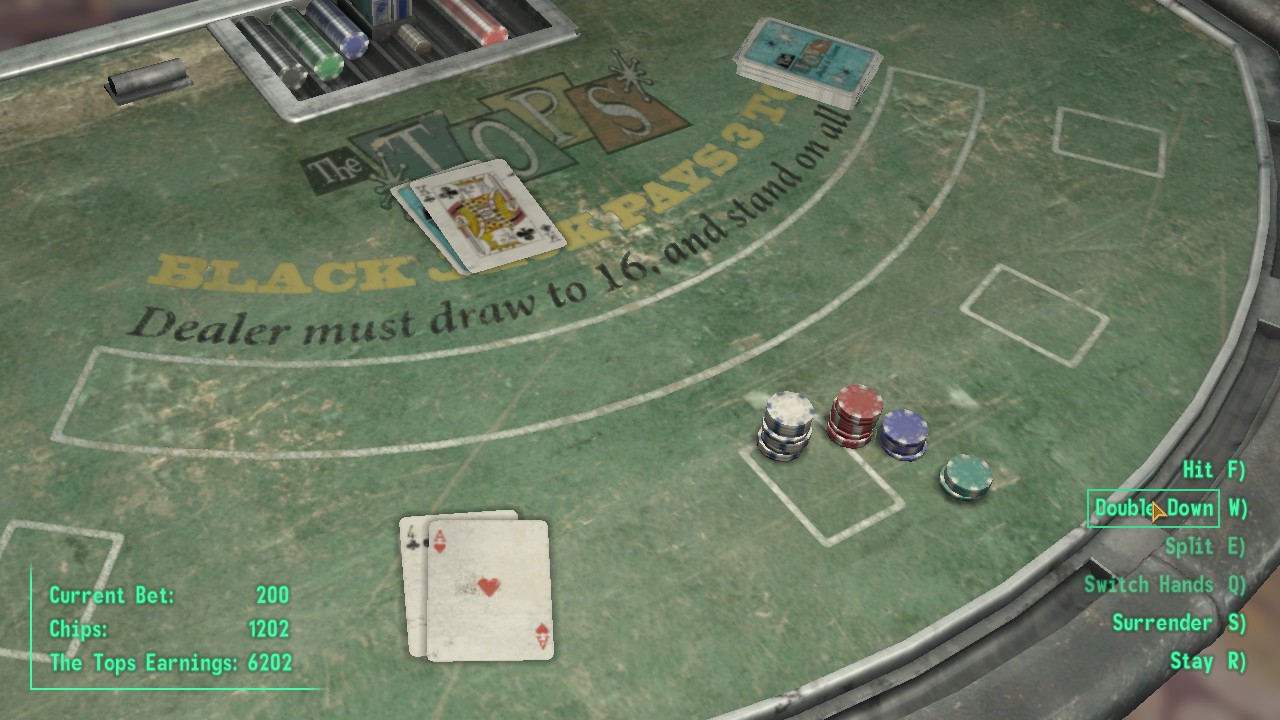 If your score is 18 or 19, you can choose for yourself if you want to double down or stay.
If your score is 20, then click stay. You will most likely win the hand and thus win 400 chips.
Big Winner Prizes
A few hands later, you've accumulated about 2500 chips, you will automatically exit the blackjack table and the casino floor boss will award you with vodka, at 5000 chips you will be awarded with steak and wine, and at 7500 chips you win a key to the high roller suite.
The High Roller Suite is kinda bad though because once opened, the chairmen near the suite will eat all your food because they are deadbeats.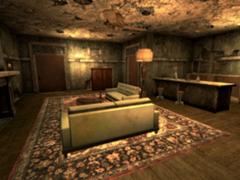 At 10,000 chips you will no longer be able to gamble at the Tops Casino but who cares because you basically robbred them.
Prizes at other Casinos are as follows:
Ultra Luxe
3,750+ chips: Atomic Cocktail
7,500+ chips: Brahmin Wellington
11,250+ chips: Bon Vivant suite key
15,000+ chips: Ban
Gomorrah
2,250 chips: 2 brahmin Steaks
4,500 chips: Mentats, Jet, and Wine
6750 chips: Reinforced Combat Armor
9,000 chips: ban
The Courier Who Broke the Bank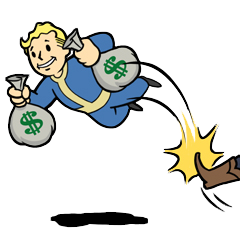 For this acheivment, you need to have successfully be banned from gambling at
The Atomic Wrangler will not count for this acheivement
Make sure you have not used console commands during this play session. If you have acheivements will be locked. To unlock acheivements, restart Fallout: New Vegas and don't be such a cheater.