Overview
Detail specification for locating snowglobes (original game)
How many snowglobes are there?
There are 7 snowglobes in game (DLC excluded) located in different places. This guide will show the detail locations of all the 7 snowglobes.
Goodsprings Cemetery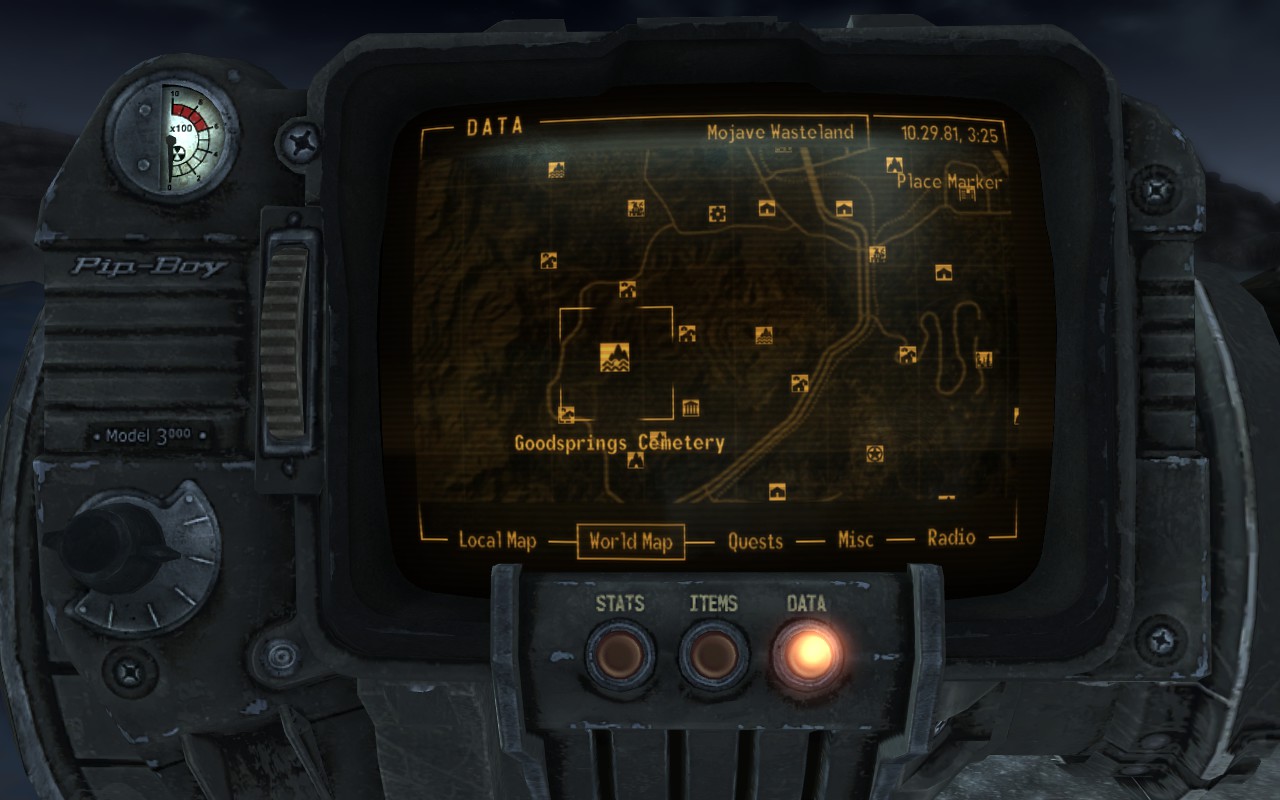 The snowglobe is on the left grave. Easy to find.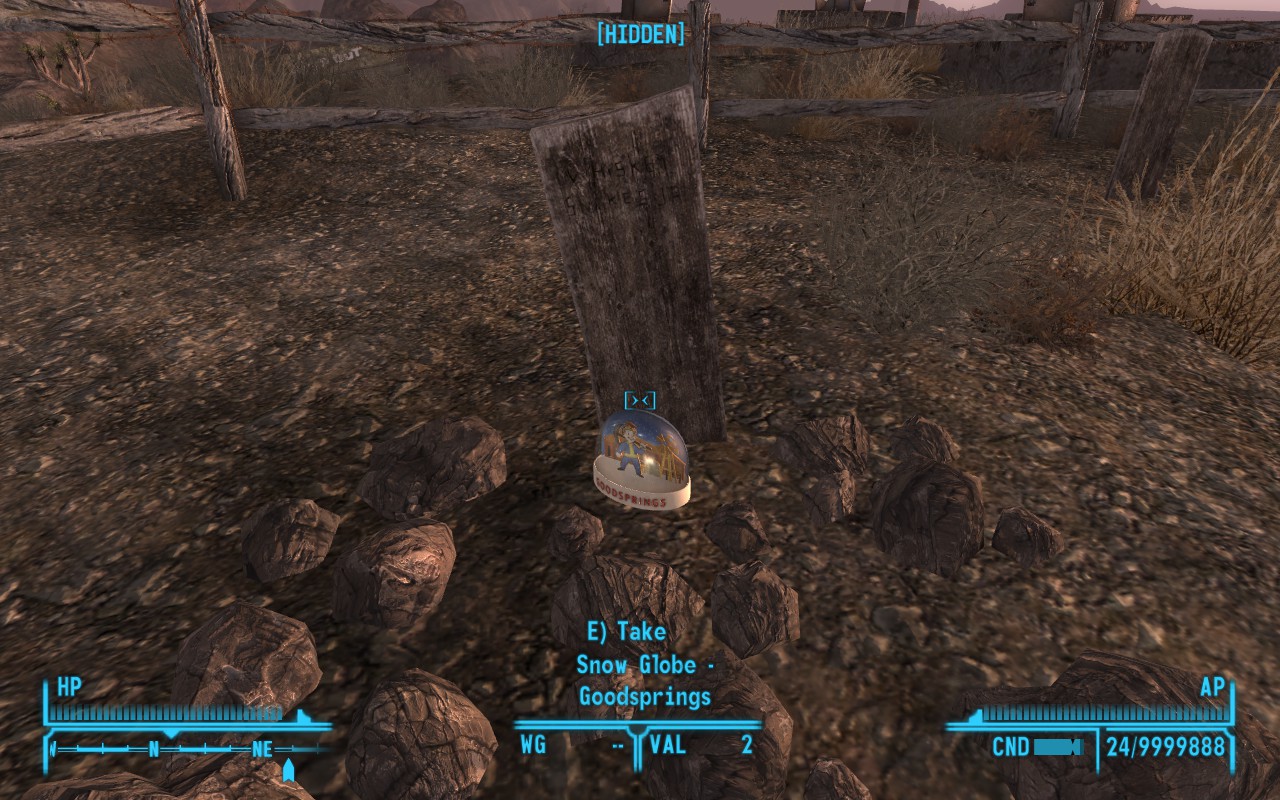 Hoover Dam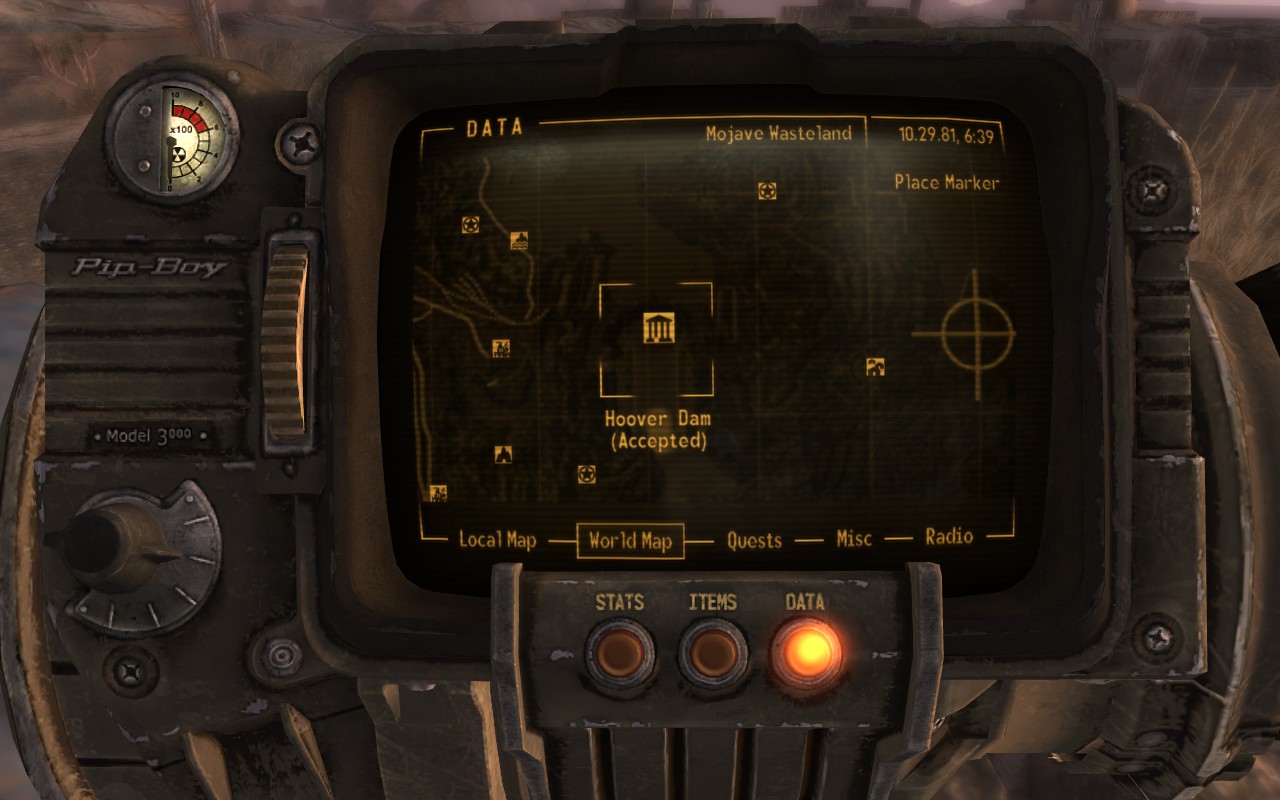 The snowglobe is right on the welcome desk.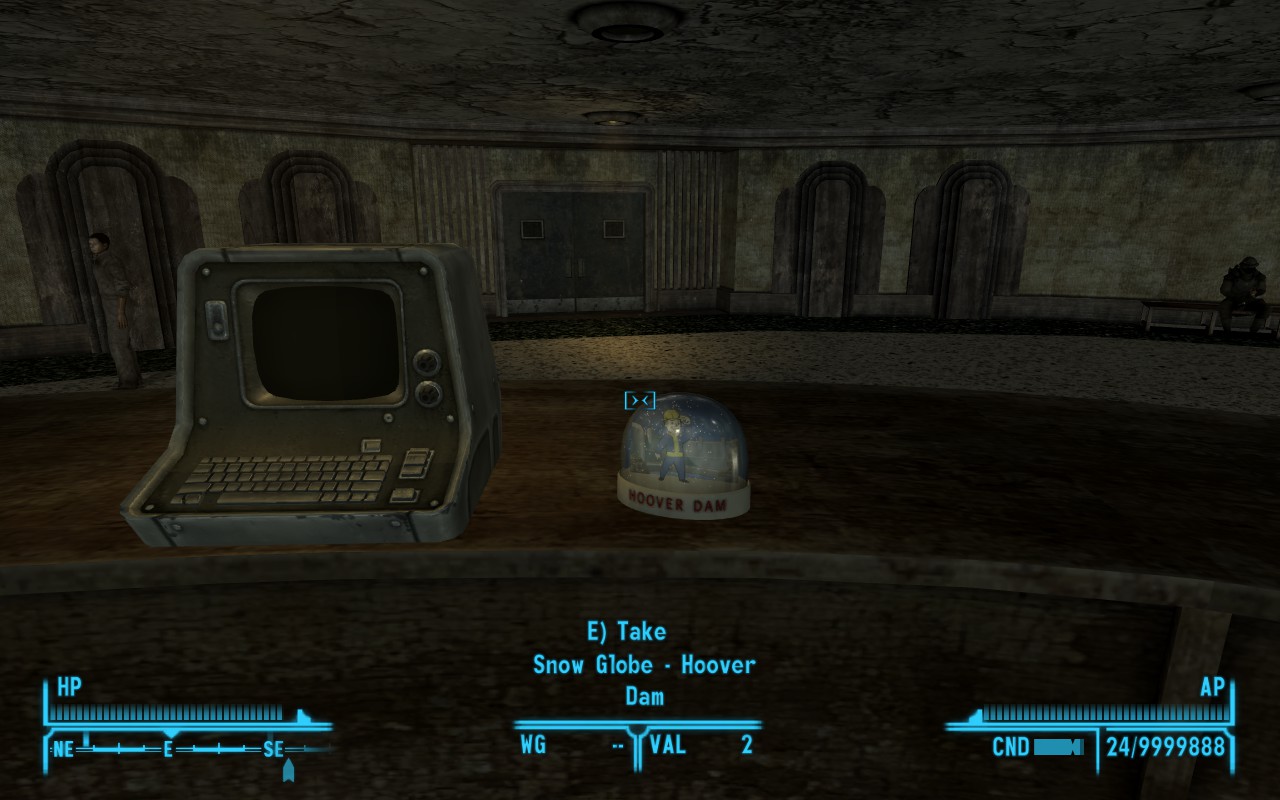 Old Mormon Fort (Freeside)

Old Mormon Fort is inside the Freeside. Trave to the Freeside North Gate first and enter the Fort. The snowglobe is on your right side, a shelf on the observation tower.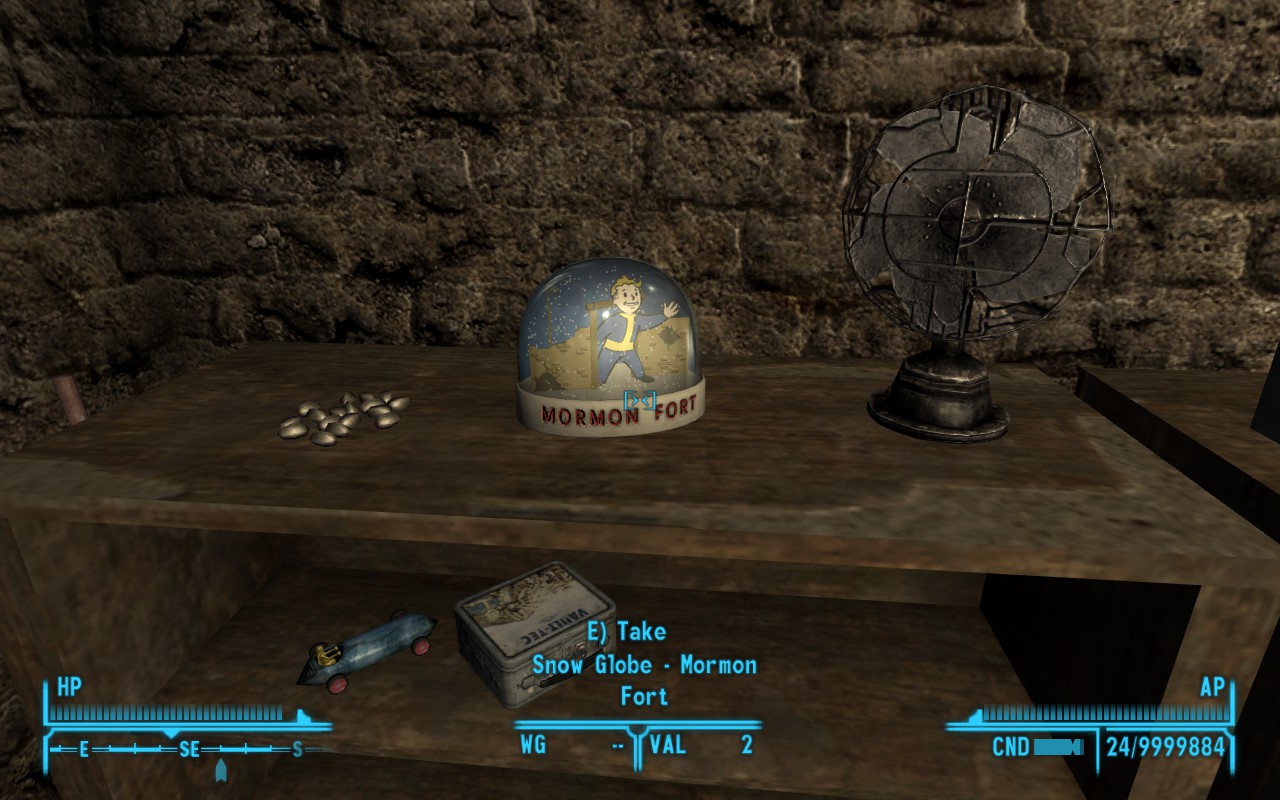 Jacobstown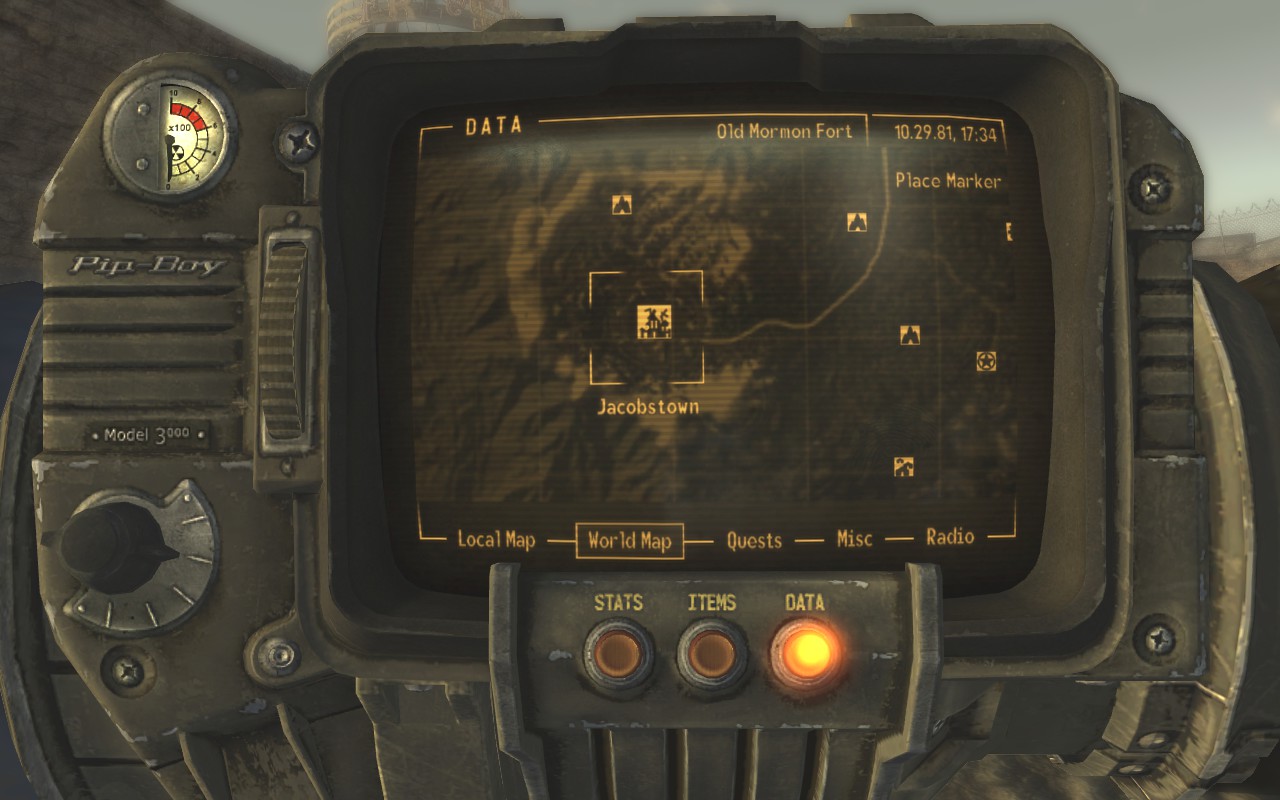 After entering the Jacobstown, go straight forward to the lodge. It's right on the reception desk.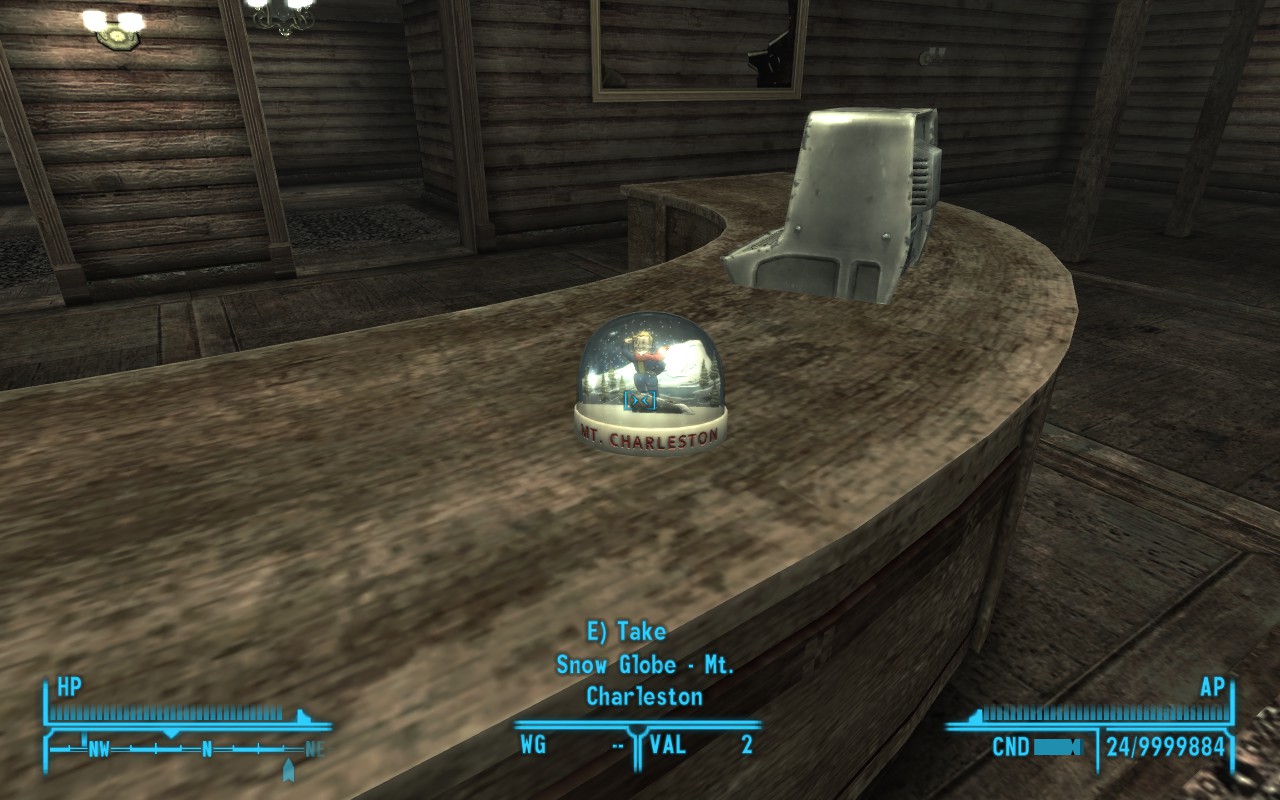 Nellis Air Force Base (AFB)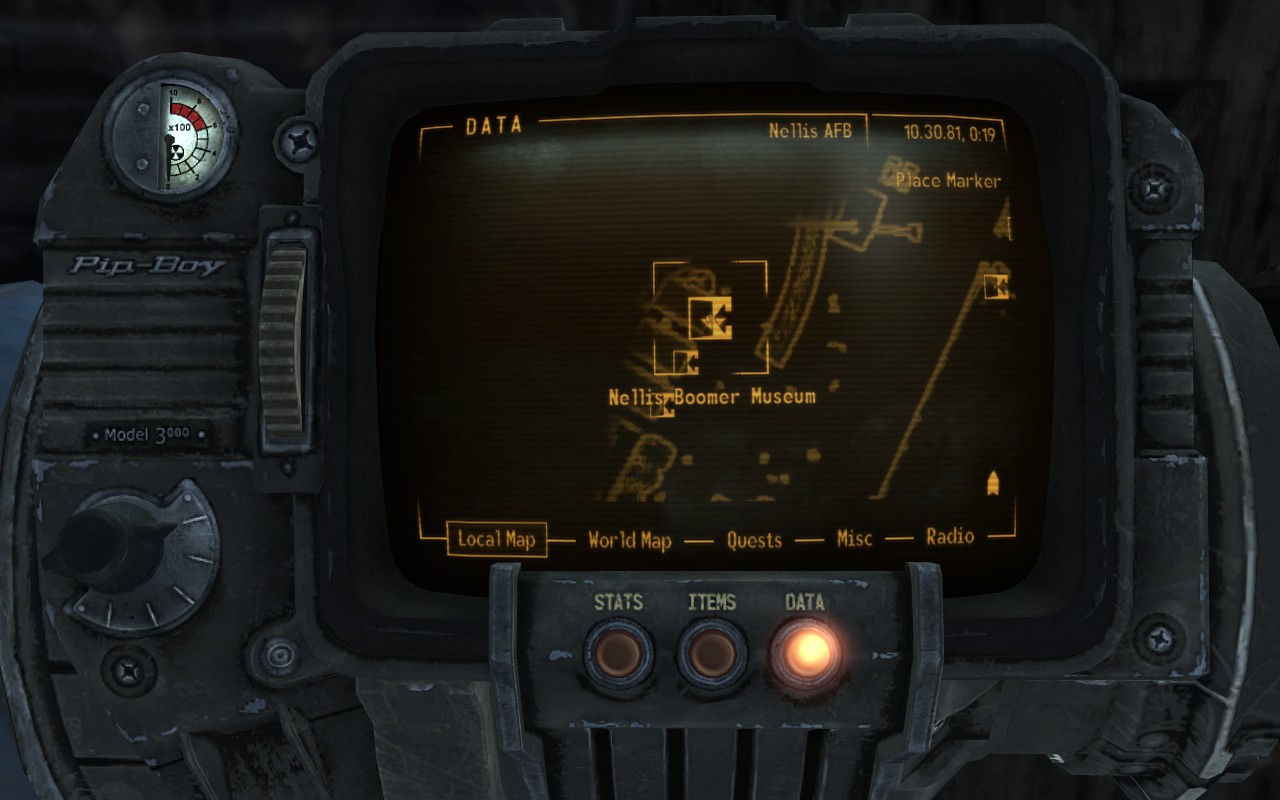 Travel to Nellis Air Force Base first and look for the Boomer Museum. Right on the desk..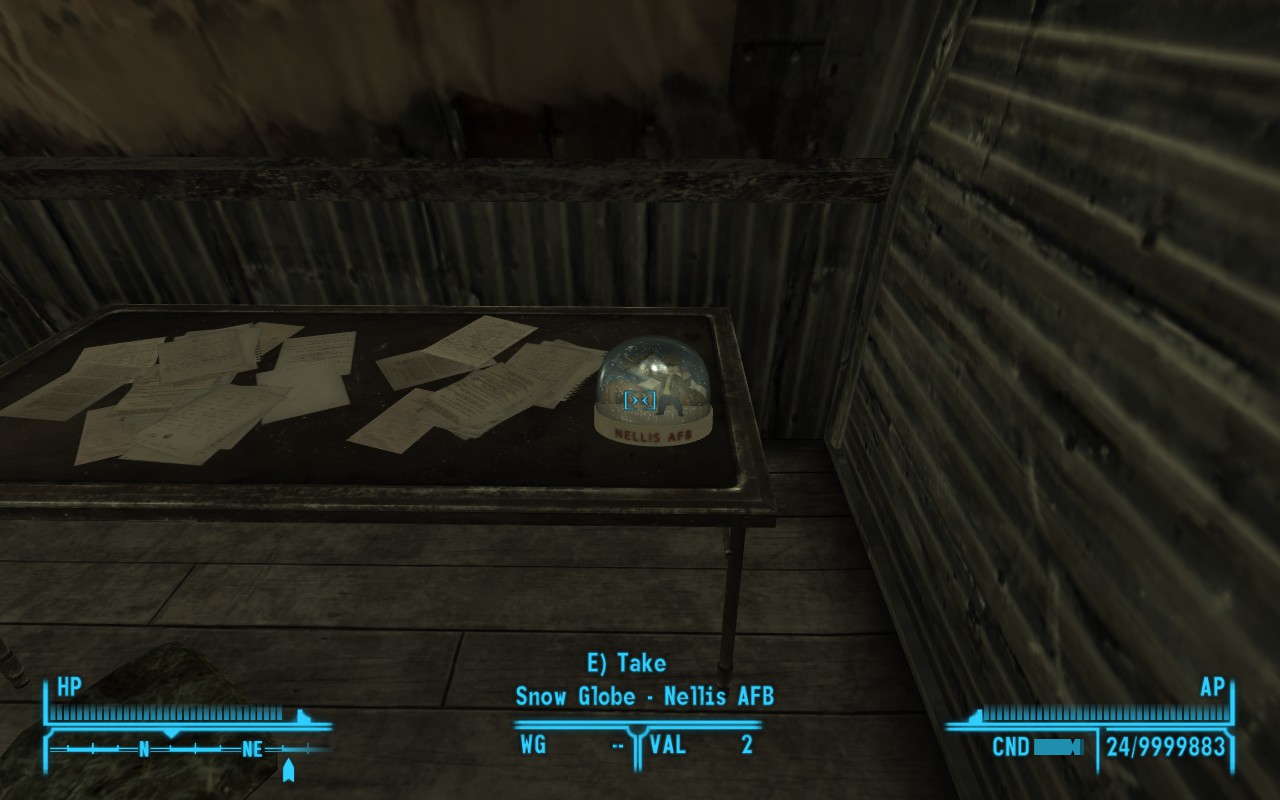 Lucky 38 Casino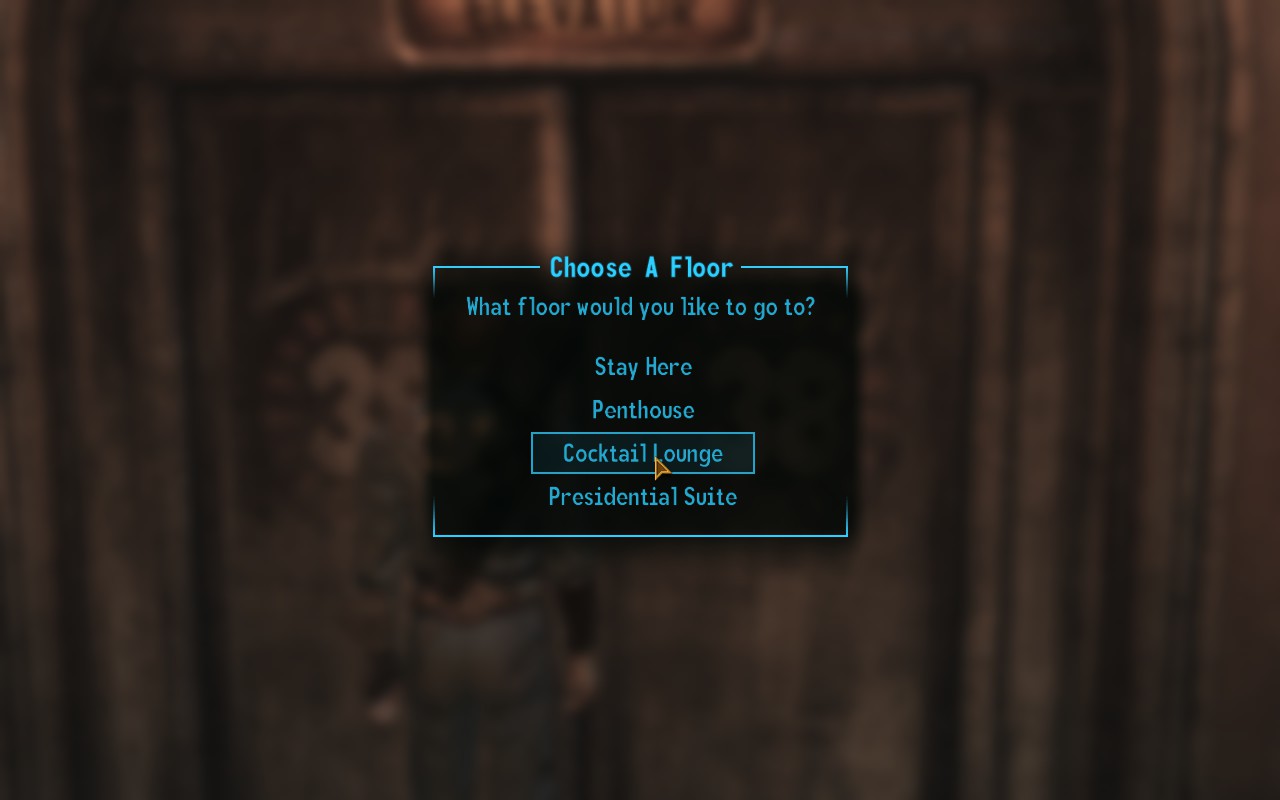 Go the lucky 38 where the Mr.House is located. Take the lift to Cocktail Lounge. The snowglobe is behind a green lamp.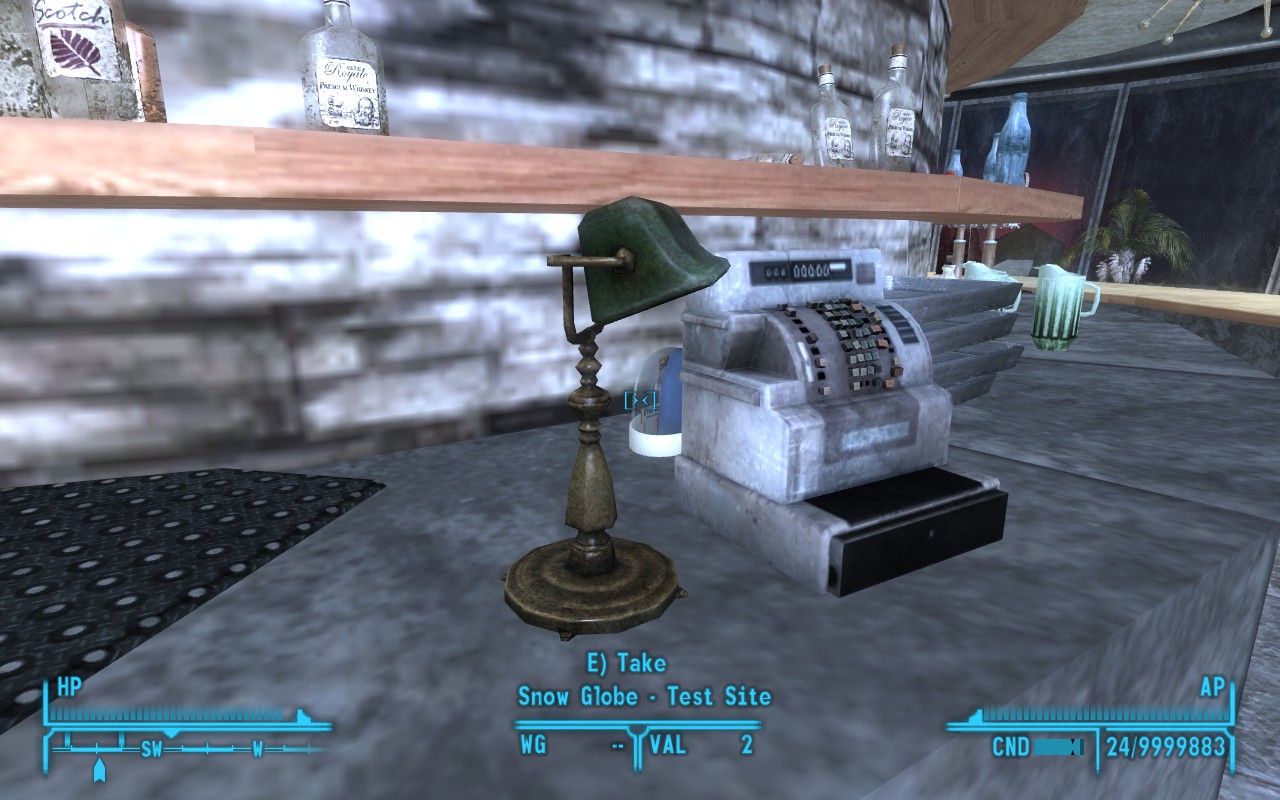 Vault 21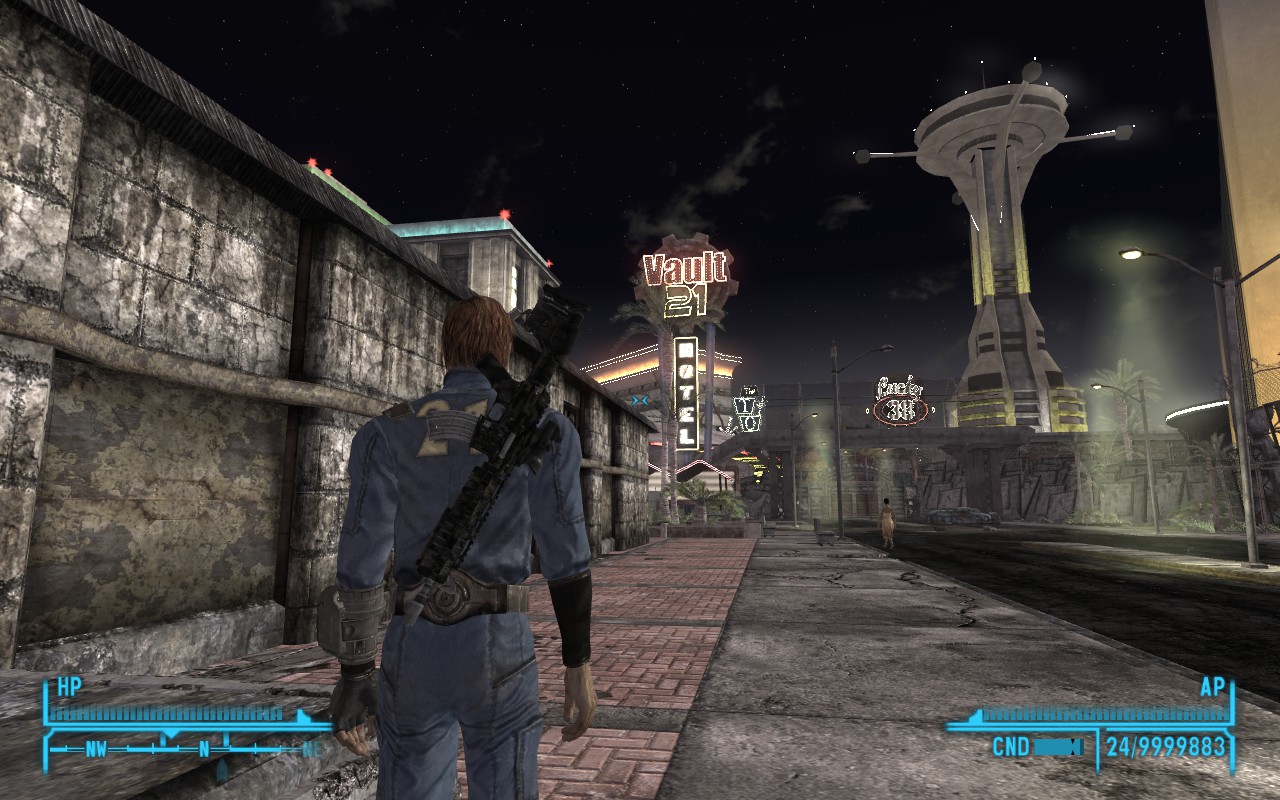 Vault 21 is right after entering the second NV Strip gate and you can see the Vault 21 Hotel. Go in the Workshop looking for Sarah's room. It requires a Lockpick of 50 or you have to steal the key to get in.