Overview
The ultimate build.
Skills.
The chad is the ultimate master at:
Speech
Unarmed
and Survival
Chads dont need to learn that nerd ♥♥♥♥.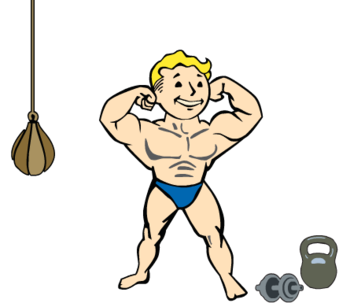 S.P.E.C.I.A.L
STRENGTH: 8 (Obviously)
PERCEPTION: 5
ENDURANCE: 8 (To survive)
CHARISMA: 8 (for getting ♥♥♥♥♥)
INTELLIGENCE: 1 (Dont need that nerd ♥♥♥♥)
AGILITY: 5
LUCK: 5
Traits
Pick Wild wasteland and heavy handed.