About This Game
Your Majesty! Welcome to your domain!
Blending together traditional RPG systems, tycoon mechanics, and a fantasy overworld. You will manage a team of Heroes, Crafters and Own Castle. Heroes are sent out on quests in order to fight enemies and gather materials. Crafters then use those materials to create weapons and armor. Castle can be upgraded to serve as training grounds or party organizer for your heroes. After crafting your new shiny items – they can be sold or bestowed to your favorite heroes.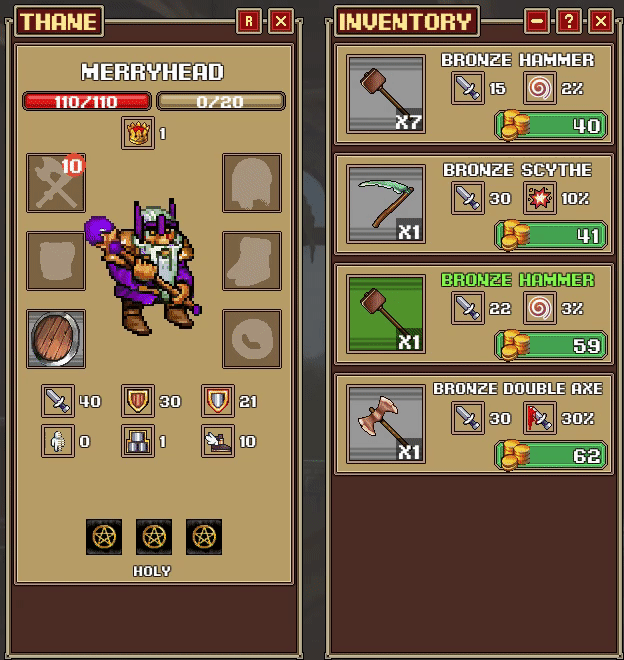 Royal Merchant featuring:
– Send Heroes out on epic adventures!
– Order Crafters to create gear!
– Earn gold and dictate the direction of your economy!
– Grow your inventory and profit from your trade empire!
– Over 100 pixel-art heroes and enemies!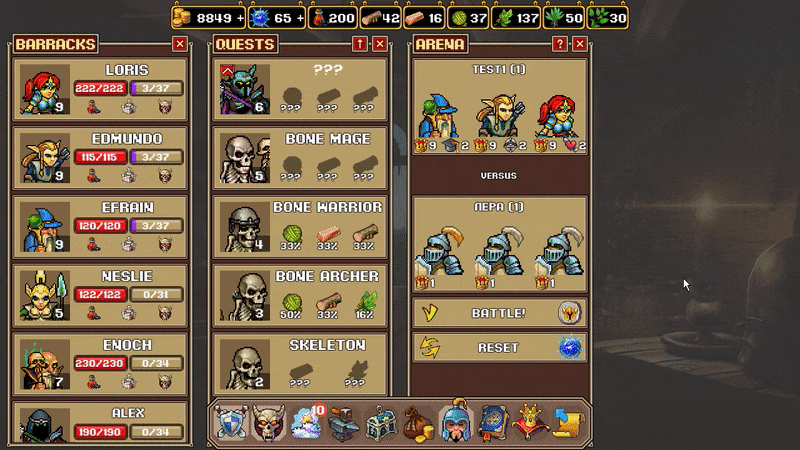 Do Conquest:
– Choose your cast of characters from multiple Hero classes!
– Ride out to battle to bring back items and loot!
– Customize your champions with weapons and armor!
– Band together to raid powerful bosses as a party!
– Better performance leads to greater rewards!
Craft Epic items:
– Utilize the unique Crafters to create items and gear to use and sell!
– Train the Crafters to create better items, allowing them to master their trade!
– Ensure the victory of your Heroes by outfitting them with superior items!
Upgrade your Castle:
– Build new rooms to train your heroes;
– Set up Library to empower spellcasters under your command;
– Organize your solo heroes to parties – as a party would die less and bring more loot!

Get it on Steam – to sign an alliance with Dwarfs!
– Find and establish a Mine
– 6 new dwarf heroes to hire
– Extra tavern slot dedicated to Dwarfs only